About
Are you searching for a place with recreational amenities and a convenient location too? Then the 1711 Caroline apartments should be your new home in Downtown Houston, Texas. Our stunning property is within walking distance from Houston's hottest eateries and entertainment venues for a social nightlife scene. Easy access to the Metrorail, Interstate 45, and Highway 59 place you only minutes from a wide selection of other points of interest, like shopping and the great schools of Harris County.
Envision dining on our rooftop terrace for an Al Fresco experience and ambiance to get to know your neighbors or playing a friendly game of billiards with friends in our modern clubhouse. A shimmering swimming pool and a state-of-the-art fitness studio are available to keep you in shape and burn off some stress after a long, hard day. Inside our gated, pet-friendly community are a bark park, a dog wash station, and yappy hours that assure your furry family will be as happy here as you are. Contact us soon to schedule a tour: you'll be delighted that you did.
1711 Caroline offers an outstanding twenty individualized floor plans of one and two-bedroom apartment homes for rent to assist in choosing the perfect one to accommodate your needs and desires. One of our many features is a balcony or patio to enjoy nature and the views that make Houston, TX, the best place to live. There is no need to leave home for chore day, as a washer, dryer, and walk-in closets help keep your clothes wrinkle-free. Our stylish interior design, sleek finishes, and open floor plans await you today.
ONE MONTH FREE!! Limited availability. Come see us TODAY!
Floor Plans
1 Bedroom Floor Plan
Availability for E1
Availability for E2
Availability for A1
Sorry there is currently no availability for A2.1
Availability for A3
Sorry there is currently no availability for A2
Availability for A4
Sorry there is currently no availability for A5.2
Availability for A5.1
Availability for A5
Availability for A2.3
Availability for A7
Availability for A6
Availability for A2.2
Availability for A8
Sorry there is currently no availability for A9
2 Bedroom Floor Plan
Availability for B1
Availability for B2
Availability for B3
Availability for B3.1
Show Unit Location
Select a floor plan or bedroom count to view those units on the overhead view on the site map. If you need assistance finding a unit in a specific location please call us at 713-807-1711 TTY: 711.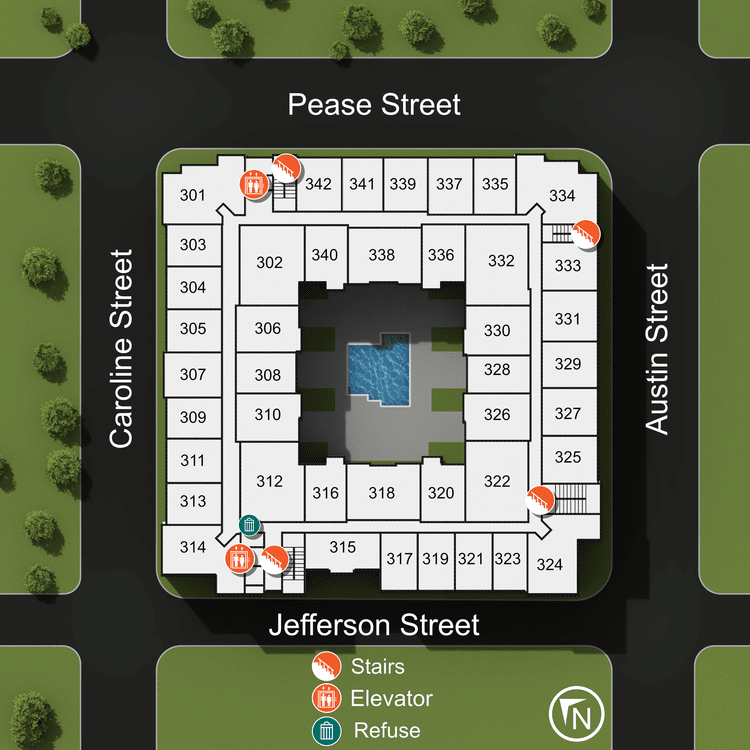 Unit: 323
1 Bed, 1 Bath
Availability:

2023-03-11

Rent:$1400
Square Feet:557
Floor Plan:

E1
Unit: 219
1 Bed, 1 Bath
Availability:

2023-03-20

Rent:$1370
Square Feet:557
Floor Plan:

E1
Unit: 615
1 Bed, 1 Bath
Availability:

2023-03-23

Rent:$1895
Square Feet:860
Floor Plan:

A8
Unit: 327
1 Bed, 1 Bath
Availability:

2023-03-13

Rent:$1655
Square Feet:778
Floor Plan:

A5
Unit: 640
1 Bed, 1 Bath
Availability:

Now

Rent:$1750
Square Feet:744
Floor Plan:

A4
Unit: 516
1 Bed, 1 Bath
Availability:

Now

Rent:$1725
Square Feet:744
Floor Plan:

A4
Unit: 540
1 Bed, 1 Bath
Availability:

Now

Rent:$1725
Square Feet:744
Floor Plan:

A4
Unit: 608
1 Bed, 1 Bath
Availability:

Now

Rent:$1705
Square Feet:721
Floor Plan:

A3
Unit: 430
1 Bed, 1 Bath
Availability:

Now

Rent:$1845
Square Feet:809
Floor Plan:

A2.2
Unit: 626
1 Bed, 1 Bath
Availability:

Now

Rent:$1880
Square Feet:809
Floor Plan:

A2.2
Unit: 410
1 Bed, 1 Bath
Availability:

2023-03-11

Rent:$1845
Square Feet:809
Floor Plan:

A2.2
Unit: 104
1 Bed, 1 Bath
Availability:

Now

Rent:$1545
Square Feet:693
Floor Plan:

A1
Unit: 105
1 Bed, 1 Bath
Availability:

Now

Rent:$1545
Square Feet:693
Floor Plan:

A1
Unit: 305
1 Bed, 1 Bath
Availability:

2023-03-18

Rent:$1550
Square Feet:693
Floor Plan:

A1
Unit: 221
1 Bed, 1 Bath
Availability:

2023-03-28

Rent:$1370
Square Feet:557
Floor Plan:

E2
Unit: 113
1 Bed, 1 Bath
Availability:

2023-02-05

Rent:$1755
Square Feet:794
Floor Plan:

A2.3
Unit: 333
1 Bed, 1 Bath
Availability:

Now

Rent:$1635
Square Feet:758
Floor Plan:

A5.1
Unit: 102
1 Bed, 1 Bath
Availability:

Now

Rent:$1710
Square Feet:800
Floor Plan:

A6
Unit: 407
1 Bed, 1 Bath
Availability:

Now

Rent:$1800
Square Feet:800
Floor Plan:

A6
Unit: 607
1 Bed, 1 Bath
Availability:

2023-02-02

Rent:$1835
Square Feet:800
Floor Plan:

A6
Unit: 439
1 Bed, 1 Bath
Availability:

Now

Rent:$1725
Square Feet:796
Floor Plan:

A7
Unit: 539
1 Bed, 1 Bath
Availability:

2023-02-10

Rent:$1910
Square Feet:796
Floor Plan:

A7
Unit: 239
1 Bed, 1 Bath
Availability:

2023-04-06

Rent:$1685
Square Feet:796
Floor Plan:

A7
Unit: 538
2 Bed, 2 Bath
Availability:

Now

Rent:$2185
Square Feet:1177
Floor Plan:

B1
Unit: 438
2 Bed, 2 Bath
Availability:

Now

Rent:$2175
Square Feet:1177
Floor Plan:

B1
Unit: 318
2 Bed, 2 Bath
Availability:

Now

Rent:$2365
Square Feet:1177
Floor Plan:

B1
Unit: 402
2 Bed, 2 Bath
Availability:

Now

Rent:$2185
Square Feet:1237
Floor Plan:

B2
Unit: 302
2 Bed, 2 Bath
Availability:

Now

Rent:$2900
Square Feet:1237
Floor Plan:

B2
Unit: 622
2 Bed, 2 Bath
Availability:

Now

Rent:$2945
Square Feet:1237
Floor Plan:

B2
Unit: 401
2 Bed, 2 Bath
Availability:

Now

Rent:$2810
Square Feet:1249
Floor Plan:

B3
Unit: 314
2 Bed, 2 Bath
Availability:

Now

Rent:$2245
Square Feet:1260
Floor Plan:

B3.1
Unit: 334
2 Bed, 2 Bath
Availability:

Now

Rent:$2320
Square Feet:1260
Floor Plan:

B3.1
Unit: 112
2 Bed, 2 Bath
Availability:

Now

Rent:$2740
Square Feet:1260
Floor Plan:

B3.1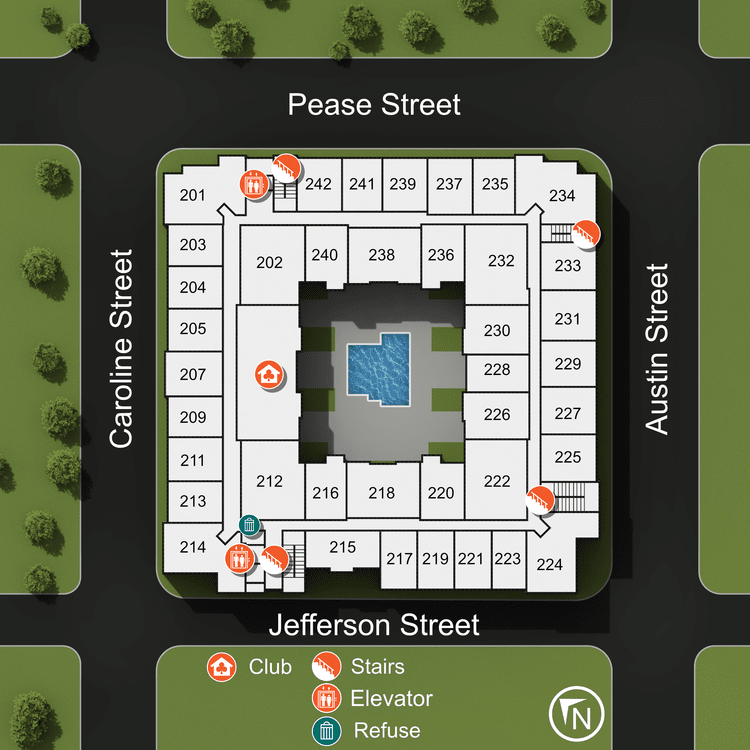 Unit: 323
1 Bed, 1 Bath
Availability:

2023-03-11

Rent:$1400
Square Feet:557
Floor Plan:

E1
Unit: 219
1 Bed, 1 Bath
Availability:

2023-03-20

Rent:$1370
Square Feet:557
Floor Plan:

E1
Unit: 615
1 Bed, 1 Bath
Availability:

2023-03-23

Rent:$1895
Square Feet:860
Floor Plan:

A8
Unit: 327
1 Bed, 1 Bath
Availability:

2023-03-13

Rent:$1655
Square Feet:778
Floor Plan:

A5
Unit: 640
1 Bed, 1 Bath
Availability:

Now

Rent:$1750
Square Feet:744
Floor Plan:

A4
Unit: 516
1 Bed, 1 Bath
Availability:

Now

Rent:$1725
Square Feet:744
Floor Plan:

A4
Unit: 540
1 Bed, 1 Bath
Availability:

Now

Rent:$1725
Square Feet:744
Floor Plan:

A4
Unit: 608
1 Bed, 1 Bath
Availability:

Now

Rent:$1705
Square Feet:721
Floor Plan:

A3
Unit: 430
1 Bed, 1 Bath
Availability:

Now

Rent:$1845
Square Feet:809
Floor Plan:

A2.2
Unit: 626
1 Bed, 1 Bath
Availability:

Now

Rent:$1880
Square Feet:809
Floor Plan:

A2.2
Unit: 410
1 Bed, 1 Bath
Availability:

2023-03-11

Rent:$1845
Square Feet:809
Floor Plan:

A2.2
Unit: 104
1 Bed, 1 Bath
Availability:

Now

Rent:$1545
Square Feet:693
Floor Plan:

A1
Unit: 105
1 Bed, 1 Bath
Availability:

Now

Rent:$1545
Square Feet:693
Floor Plan:

A1
Unit: 305
1 Bed, 1 Bath
Availability:

2023-03-18

Rent:$1550
Square Feet:693
Floor Plan:

A1
Unit: 221
1 Bed, 1 Bath
Availability:

2023-03-28

Rent:$1370
Square Feet:557
Floor Plan:

E2
Unit: 113
1 Bed, 1 Bath
Availability:

2023-02-05

Rent:$1755
Square Feet:794
Floor Plan:

A2.3
Unit: 333
1 Bed, 1 Bath
Availability:

Now

Rent:$1635
Square Feet:758
Floor Plan:

A5.1
Unit: 102
1 Bed, 1 Bath
Availability:

Now

Rent:$1710
Square Feet:800
Floor Plan:

A6
Unit: 407
1 Bed, 1 Bath
Availability:

Now

Rent:$1800
Square Feet:800
Floor Plan:

A6
Unit: 607
1 Bed, 1 Bath
Availability:

2023-02-02

Rent:$1835
Square Feet:800
Floor Plan:

A6
Unit: 439
1 Bed, 1 Bath
Availability:

Now

Rent:$1725
Square Feet:796
Floor Plan:

A7
Unit: 539
1 Bed, 1 Bath
Availability:

2023-02-10

Rent:$1910
Square Feet:796
Floor Plan:

A7
Unit: 239
1 Bed, 1 Bath
Availability:

2023-04-06

Rent:$1685
Square Feet:796
Floor Plan:

A7
Unit: 538
2 Bed, 2 Bath
Availability:

Now

Rent:$2185
Square Feet:1177
Floor Plan:

B1
Unit: 438
2 Bed, 2 Bath
Availability:

Now

Rent:$2175
Square Feet:1177
Floor Plan:

B1
Unit: 318
2 Bed, 2 Bath
Availability:

Now

Rent:$2365
Square Feet:1177
Floor Plan:

B1
Unit: 402
2 Bed, 2 Bath
Availability:

Now

Rent:$2185
Square Feet:1237
Floor Plan:

B2
Unit: 302
2 Bed, 2 Bath
Availability:

Now

Rent:$2900
Square Feet:1237
Floor Plan:

B2
Unit: 622
2 Bed, 2 Bath
Availability:

Now

Rent:$2945
Square Feet:1237
Floor Plan:

B2
Unit: 401
2 Bed, 2 Bath
Availability:

Now

Rent:$2810
Square Feet:1249
Floor Plan:

B3
Unit: 314
2 Bed, 2 Bath
Availability:

Now

Rent:$2245
Square Feet:1260
Floor Plan:

B3.1
Unit: 334
2 Bed, 2 Bath
Availability:

Now

Rent:$2320
Square Feet:1260
Floor Plan:

B3.1
Unit: 112
2 Bed, 2 Bath
Availability:

Now

Rent:$2740
Square Feet:1260
Floor Plan:

B3.1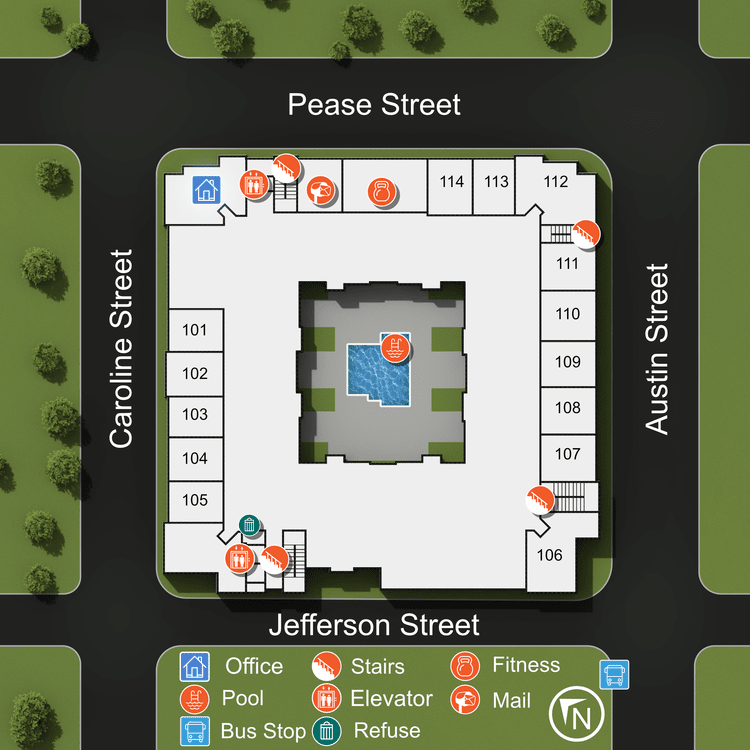 Unit: 323
1 Bed, 1 Bath
Availability:

2023-03-11

Rent:$1400
Square Feet:557
Floor Plan:

E1
Unit: 219
1 Bed, 1 Bath
Availability:

2023-03-20

Rent:$1370
Square Feet:557
Floor Plan:

E1
Unit: 615
1 Bed, 1 Bath
Availability:

2023-03-23

Rent:$1895
Square Feet:860
Floor Plan:

A8
Unit: 327
1 Bed, 1 Bath
Availability:

2023-03-13

Rent:$1655
Square Feet:778
Floor Plan:

A5
Unit: 640
1 Bed, 1 Bath
Availability:

Now

Rent:$1750
Square Feet:744
Floor Plan:

A4
Unit: 516
1 Bed, 1 Bath
Availability:

Now

Rent:$1725
Square Feet:744
Floor Plan:

A4
Unit: 540
1 Bed, 1 Bath
Availability:

Now

Rent:$1725
Square Feet:744
Floor Plan:

A4
Unit: 608
1 Bed, 1 Bath
Availability:

Now

Rent:$1705
Square Feet:721
Floor Plan:

A3
Unit: 430
1 Bed, 1 Bath
Availability:

Now

Rent:$1845
Square Feet:809
Floor Plan:

A2.2
Unit: 626
1 Bed, 1 Bath
Availability:

Now

Rent:$1880
Square Feet:809
Floor Plan:

A2.2
Unit: 410
1 Bed, 1 Bath
Availability:

2023-03-11

Rent:$1845
Square Feet:809
Floor Plan:

A2.2
Unit: 104
1 Bed, 1 Bath
Availability:

Now

Rent:$1545
Square Feet:693
Floor Plan:

A1
Unit: 105
1 Bed, 1 Bath
Availability:

Now

Rent:$1545
Square Feet:693
Floor Plan:

A1
Unit: 305
1 Bed, 1 Bath
Availability:

2023-03-18

Rent:$1550
Square Feet:693
Floor Plan:

A1
Unit: 221
1 Bed, 1 Bath
Availability:

2023-03-28

Rent:$1370
Square Feet:557
Floor Plan:

E2
Unit: 113
1 Bed, 1 Bath
Availability:

2023-02-05

Rent:$1755
Square Feet:794
Floor Plan:

A2.3
Unit: 333
1 Bed, 1 Bath
Availability:

Now

Rent:$1635
Square Feet:758
Floor Plan:

A5.1
Unit: 102
1 Bed, 1 Bath
Availability:

Now

Rent:$1710
Square Feet:800
Floor Plan:

A6
Unit: 407
1 Bed, 1 Bath
Availability:

Now

Rent:$1800
Square Feet:800
Floor Plan:

A6
Unit: 607
1 Bed, 1 Bath
Availability:

2023-02-02

Rent:$1835
Square Feet:800
Floor Plan:

A6
Unit: 439
1 Bed, 1 Bath
Availability:

Now

Rent:$1725
Square Feet:796
Floor Plan:

A7
Unit: 539
1 Bed, 1 Bath
Availability:

2023-02-10

Rent:$1910
Square Feet:796
Floor Plan:

A7
Unit: 239
1 Bed, 1 Bath
Availability:

2023-04-06

Rent:$1685
Square Feet:796
Floor Plan:

A7
Unit: 538
2 Bed, 2 Bath
Availability:

Now

Rent:$2185
Square Feet:1177
Floor Plan:

B1
Unit: 438
2 Bed, 2 Bath
Availability:

Now

Rent:$2175
Square Feet:1177
Floor Plan:

B1
Unit: 318
2 Bed, 2 Bath
Availability:

Now

Rent:$2365
Square Feet:1177
Floor Plan:

B1
Unit: 402
2 Bed, 2 Bath
Availability:

Now

Rent:$2185
Square Feet:1237
Floor Plan:

B2
Unit: 302
2 Bed, 2 Bath
Availability:

Now

Rent:$2900
Square Feet:1237
Floor Plan:

B2
Unit: 622
2 Bed, 2 Bath
Availability:

Now

Rent:$2945
Square Feet:1237
Floor Plan:

B2
Unit: 401
2 Bed, 2 Bath
Availability:

Now

Rent:$2810
Square Feet:1249
Floor Plan:

B3
Unit: 314
2 Bed, 2 Bath
Availability:

Now

Rent:$2245
Square Feet:1260
Floor Plan:

B3.1
Unit: 334
2 Bed, 2 Bath
Availability:

Now

Rent:$2320
Square Feet:1260
Floor Plan:

B3.1
Unit: 112
2 Bed, 2 Bath
Availability:

Now

Rent:$2740
Square Feet:1260
Floor Plan:

B3.1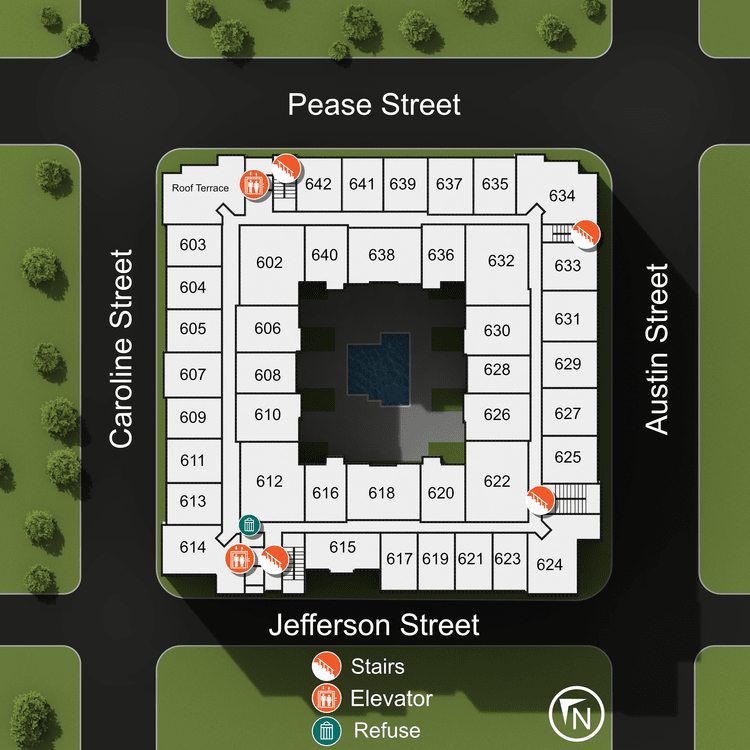 Unit: 323
1 Bed, 1 Bath
Availability:

2023-03-11

Rent:$1400
Square Feet:557
Floor Plan:

E1
Unit: 219
1 Bed, 1 Bath
Availability:

2023-03-20

Rent:$1370
Square Feet:557
Floor Plan:

E1
Unit: 615
1 Bed, 1 Bath
Availability:

2023-03-23

Rent:$1895
Square Feet:860
Floor Plan:

A8
Unit: 327
1 Bed, 1 Bath
Availability:

2023-03-13

Rent:$1655
Square Feet:778
Floor Plan:

A5
Unit: 640
1 Bed, 1 Bath
Availability:

Now

Rent:$1750
Square Feet:744
Floor Plan:

A4
Unit: 516
1 Bed, 1 Bath
Availability:

Now

Rent:$1725
Square Feet:744
Floor Plan:

A4
Unit: 540
1 Bed, 1 Bath
Availability:

Now

Rent:$1725
Square Feet:744
Floor Plan:

A4
Unit: 608
1 Bed, 1 Bath
Availability:

Now

Rent:$1705
Square Feet:721
Floor Plan:

A3
Unit: 430
1 Bed, 1 Bath
Availability:

Now

Rent:$1845
Square Feet:809
Floor Plan:

A2.2
Unit: 626
1 Bed, 1 Bath
Availability:

Now

Rent:$1880
Square Feet:809
Floor Plan:

A2.2
Unit: 410
1 Bed, 1 Bath
Availability:

2023-03-11

Rent:$1845
Square Feet:809
Floor Plan:

A2.2
Unit: 104
1 Bed, 1 Bath
Availability:

Now

Rent:$1545
Square Feet:693
Floor Plan:

A1
Unit: 105
1 Bed, 1 Bath
Availability:

Now

Rent:$1545
Square Feet:693
Floor Plan:

A1
Unit: 305
1 Bed, 1 Bath
Availability:

2023-03-18

Rent:$1550
Square Feet:693
Floor Plan:

A1
Unit: 221
1 Bed, 1 Bath
Availability:

2023-03-28

Rent:$1370
Square Feet:557
Floor Plan:

E2
Unit: 113
1 Bed, 1 Bath
Availability:

2023-02-05

Rent:$1755
Square Feet:794
Floor Plan:

A2.3
Unit: 333
1 Bed, 1 Bath
Availability:

Now

Rent:$1635
Square Feet:758
Floor Plan:

A5.1
Unit: 102
1 Bed, 1 Bath
Availability:

Now

Rent:$1710
Square Feet:800
Floor Plan:

A6
Unit: 407
1 Bed, 1 Bath
Availability:

Now

Rent:$1800
Square Feet:800
Floor Plan:

A6
Unit: 607
1 Bed, 1 Bath
Availability:

2023-02-02

Rent:$1835
Square Feet:800
Floor Plan:

A6
Unit: 439
1 Bed, 1 Bath
Availability:

Now

Rent:$1725
Square Feet:796
Floor Plan:

A7
Unit: 539
1 Bed, 1 Bath
Availability:

2023-02-10

Rent:$1910
Square Feet:796
Floor Plan:

A7
Unit: 239
1 Bed, 1 Bath
Availability:

2023-04-06

Rent:$1685
Square Feet:796
Floor Plan:

A7
Unit: 538
2 Bed, 2 Bath
Availability:

Now

Rent:$2185
Square Feet:1177
Floor Plan:

B1
Unit: 438
2 Bed, 2 Bath
Availability:

Now

Rent:$2175
Square Feet:1177
Floor Plan:

B1
Unit: 318
2 Bed, 2 Bath
Availability:

Now

Rent:$2365
Square Feet:1177
Floor Plan:

B1
Unit: 402
2 Bed, 2 Bath
Availability:

Now

Rent:$2185
Square Feet:1237
Floor Plan:

B2
Unit: 302
2 Bed, 2 Bath
Availability:

Now

Rent:$2900
Square Feet:1237
Floor Plan:

B2
Unit: 622
2 Bed, 2 Bath
Availability:

Now

Rent:$2945
Square Feet:1237
Floor Plan:

B2
Unit: 401
2 Bed, 2 Bath
Availability:

Now

Rent:$2810
Square Feet:1249
Floor Plan:

B3
Unit: 314
2 Bed, 2 Bath
Availability:

Now

Rent:$2245
Square Feet:1260
Floor Plan:

B3.1
Unit: 334
2 Bed, 2 Bath
Availability:

Now

Rent:$2320
Square Feet:1260
Floor Plan:

B3.1
Unit: 112
2 Bed, 2 Bath
Availability:

Now

Rent:$2740
Square Feet:1260
Floor Plan:

B3.1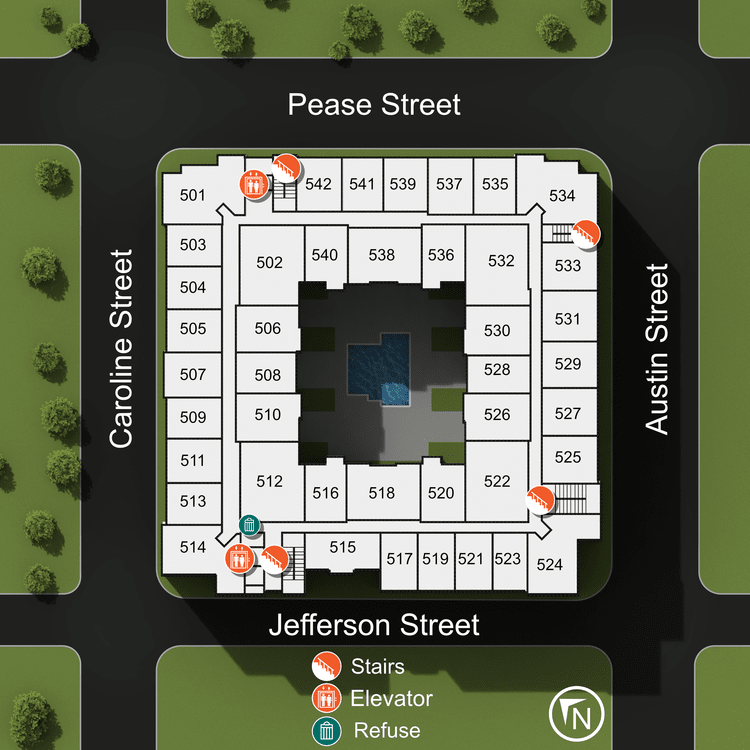 Unit: 323
1 Bed, 1 Bath
Availability:

2023-03-11

Rent:$1400
Square Feet:557
Floor Plan:

E1
Unit: 219
1 Bed, 1 Bath
Availability:

2023-03-20

Rent:$1370
Square Feet:557
Floor Plan:

E1
Unit: 615
1 Bed, 1 Bath
Availability:

2023-03-23

Rent:$1895
Square Feet:860
Floor Plan:

A8
Unit: 327
1 Bed, 1 Bath
Availability:

2023-03-13

Rent:$1655
Square Feet:778
Floor Plan:

A5
Unit: 640
1 Bed, 1 Bath
Availability:

Now

Rent:$1750
Square Feet:744
Floor Plan:

A4
Unit: 516
1 Bed, 1 Bath
Availability:

Now

Rent:$1725
Square Feet:744
Floor Plan:

A4
Unit: 540
1 Bed, 1 Bath
Availability:

Now

Rent:$1725
Square Feet:744
Floor Plan:

A4
Unit: 608
1 Bed, 1 Bath
Availability:

Now

Rent:$1705
Square Feet:721
Floor Plan:

A3
Unit: 430
1 Bed, 1 Bath
Availability:

Now

Rent:$1845
Square Feet:809
Floor Plan:

A2.2
Unit: 626
1 Bed, 1 Bath
Availability:

Now

Rent:$1880
Square Feet:809
Floor Plan:

A2.2
Unit: 410
1 Bed, 1 Bath
Availability:

2023-03-11

Rent:$1845
Square Feet:809
Floor Plan:

A2.2
Unit: 104
1 Bed, 1 Bath
Availability:

Now

Rent:$1545
Square Feet:693
Floor Plan:

A1
Unit: 105
1 Bed, 1 Bath
Availability:

Now

Rent:$1545
Square Feet:693
Floor Plan:

A1
Unit: 305
1 Bed, 1 Bath
Availability:

2023-03-18

Rent:$1550
Square Feet:693
Floor Plan:

A1
Unit: 221
1 Bed, 1 Bath
Availability:

2023-03-28

Rent:$1370
Square Feet:557
Floor Plan:

E2
Unit: 113
1 Bed, 1 Bath
Availability:

2023-02-05

Rent:$1755
Square Feet:794
Floor Plan:

A2.3
Unit: 333
1 Bed, 1 Bath
Availability:

Now

Rent:$1635
Square Feet:758
Floor Plan:

A5.1
Unit: 102
1 Bed, 1 Bath
Availability:

Now

Rent:$1710
Square Feet:800
Floor Plan:

A6
Unit: 407
1 Bed, 1 Bath
Availability:

Now

Rent:$1800
Square Feet:800
Floor Plan:

A6
Unit: 607
1 Bed, 1 Bath
Availability:

2023-02-02

Rent:$1835
Square Feet:800
Floor Plan:

A6
Unit: 439
1 Bed, 1 Bath
Availability:

Now

Rent:$1725
Square Feet:796
Floor Plan:

A7
Unit: 539
1 Bed, 1 Bath
Availability:

2023-02-10

Rent:$1910
Square Feet:796
Floor Plan:

A7
Unit: 239
1 Bed, 1 Bath
Availability:

2023-04-06

Rent:$1685
Square Feet:796
Floor Plan:

A7
Unit: 538
2 Bed, 2 Bath
Availability:

Now

Rent:$2185
Square Feet:1177
Floor Plan:

B1
Unit: 438
2 Bed, 2 Bath
Availability:

Now

Rent:$2175
Square Feet:1177
Floor Plan:

B1
Unit: 318
2 Bed, 2 Bath
Availability:

Now

Rent:$2365
Square Feet:1177
Floor Plan:

B1
Unit: 402
2 Bed, 2 Bath
Availability:

Now

Rent:$2185
Square Feet:1237
Floor Plan:

B2
Unit: 302
2 Bed, 2 Bath
Availability:

Now

Rent:$2900
Square Feet:1237
Floor Plan:

B2
Unit: 622
2 Bed, 2 Bath
Availability:

Now

Rent:$2945
Square Feet:1237
Floor Plan:

B2
Unit: 401
2 Bed, 2 Bath
Availability:

Now

Rent:$2810
Square Feet:1249
Floor Plan:

B3
Unit: 314
2 Bed, 2 Bath
Availability:

Now

Rent:$2245
Square Feet:1260
Floor Plan:

B3.1
Unit: 334
2 Bed, 2 Bath
Availability:

Now

Rent:$2320
Square Feet:1260
Floor Plan:

B3.1
Unit: 112
2 Bed, 2 Bath
Availability:

Now

Rent:$2740
Square Feet:1260
Floor Plan:

B3.1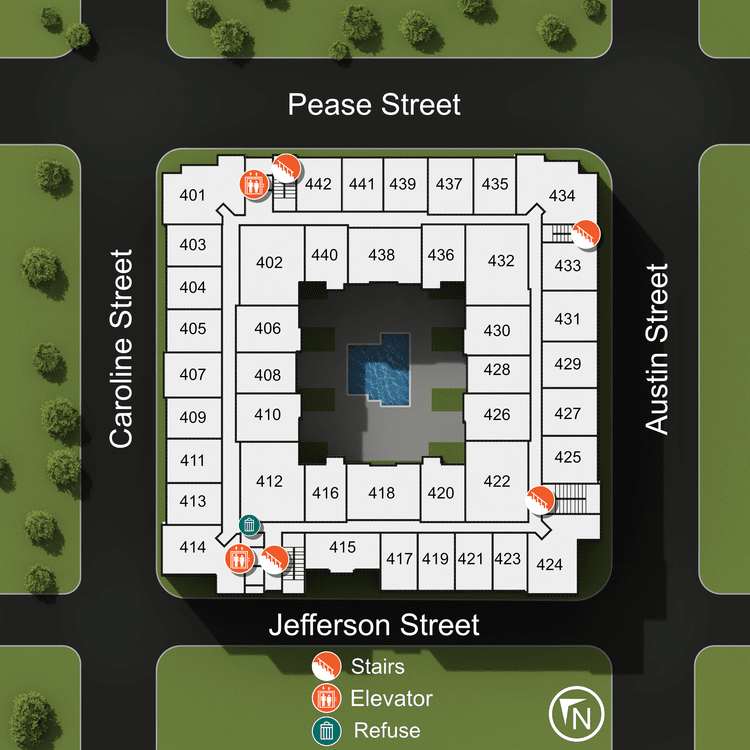 Unit: 323
1 Bed, 1 Bath
Availability:

2023-03-11

Rent:$1400
Square Feet:557
Floor Plan:

E1
Unit: 219
1 Bed, 1 Bath
Availability:

2023-03-20

Rent:$1370
Square Feet:557
Floor Plan:

E1
Unit: 615
1 Bed, 1 Bath
Availability:

2023-03-23

Rent:$1895
Square Feet:860
Floor Plan:

A8
Unit: 327
1 Bed, 1 Bath
Availability:

2023-03-13

Rent:$1655
Square Feet:778
Floor Plan:

A5
Unit: 640
1 Bed, 1 Bath
Availability:

Now

Rent:$1750
Square Feet:744
Floor Plan:

A4
Unit: 516
1 Bed, 1 Bath
Availability:

Now

Rent:$1725
Square Feet:744
Floor Plan:

A4
Unit: 540
1 Bed, 1 Bath
Availability:

Now

Rent:$1725
Square Feet:744
Floor Plan:

A4
Unit: 608
1 Bed, 1 Bath
Availability:

Now

Rent:$1705
Square Feet:721
Floor Plan:

A3
Unit: 430
1 Bed, 1 Bath
Availability:

Now

Rent:$1845
Square Feet:809
Floor Plan:

A2.2
Unit: 626
1 Bed, 1 Bath
Availability:

Now

Rent:$1880
Square Feet:809
Floor Plan:

A2.2
Unit: 410
1 Bed, 1 Bath
Availability:

2023-03-11

Rent:$1845
Square Feet:809
Floor Plan:

A2.2
Unit: 104
1 Bed, 1 Bath
Availability:

Now

Rent:$1545
Square Feet:693
Floor Plan:

A1
Unit: 105
1 Bed, 1 Bath
Availability:

Now

Rent:$1545
Square Feet:693
Floor Plan:

A1
Unit: 305
1 Bed, 1 Bath
Availability:

2023-03-18

Rent:$1550
Square Feet:693
Floor Plan:

A1
Unit: 221
1 Bed, 1 Bath
Availability:

2023-03-28

Rent:$1370
Square Feet:557
Floor Plan:

E2
Unit: 113
1 Bed, 1 Bath
Availability:

2023-02-05

Rent:$1755
Square Feet:794
Floor Plan:

A2.3
Unit: 333
1 Bed, 1 Bath
Availability:

Now

Rent:$1635
Square Feet:758
Floor Plan:

A5.1
Unit: 102
1 Bed, 1 Bath
Availability:

Now

Rent:$1710
Square Feet:800
Floor Plan:

A6
Unit: 407
1 Bed, 1 Bath
Availability:

Now

Rent:$1800
Square Feet:800
Floor Plan:

A6
Unit: 607
1 Bed, 1 Bath
Availability:

2023-02-02

Rent:$1835
Square Feet:800
Floor Plan:

A6
Unit: 439
1 Bed, 1 Bath
Availability:

Now

Rent:$1725
Square Feet:796
Floor Plan:

A7
Unit: 539
1 Bed, 1 Bath
Availability:

2023-02-10

Rent:$1910
Square Feet:796
Floor Plan:

A7
Unit: 239
1 Bed, 1 Bath
Availability:

2023-04-06

Rent:$1685
Square Feet:796
Floor Plan:

A7
Unit: 538
2 Bed, 2 Bath
Availability:

Now

Rent:$2185
Square Feet:1177
Floor Plan:

B1
Unit: 438
2 Bed, 2 Bath
Availability:

Now

Rent:$2175
Square Feet:1177
Floor Plan:

B1
Unit: 318
2 Bed, 2 Bath
Availability:

Now

Rent:$2365
Square Feet:1177
Floor Plan:

B1
Unit: 402
2 Bed, 2 Bath
Availability:

Now

Rent:$2185
Square Feet:1237
Floor Plan:

B2
Unit: 302
2 Bed, 2 Bath
Availability:

Now

Rent:$2900
Square Feet:1237
Floor Plan:

B2
Unit: 622
2 Bed, 2 Bath
Availability:

Now

Rent:$2945
Square Feet:1237
Floor Plan:

B2
Unit: 401
2 Bed, 2 Bath
Availability:

Now

Rent:$2810
Square Feet:1249
Floor Plan:

B3
Unit: 314
2 Bed, 2 Bath
Availability:

Now

Rent:$2245
Square Feet:1260
Floor Plan:

B3.1
Unit: 334
2 Bed, 2 Bath
Availability:

Now

Rent:$2320
Square Feet:1260
Floor Plan:

B3.1
Unit: 112
2 Bed, 2 Bath
Availability:

Now

Rent:$2740
Square Feet:1260
Floor Plan:

B3.1
Amenities
Explore what your community has to offer
Community Amenities
Rooftop Terrace with Seating and Grills
Shimmering Swimming Pool
24-Hour Courtesy Patrol
Access to Public Transportation
State-of-the-art Fitness Center
Billiards
Business Center
Clubhouse
Easy Access to Freeways
Disability Access
Easy Access to Shopping
Elevator
Garage
Gated Access
High-speed Internet Access
Intrusion Alarm Available
On-call Maintenance
On-site Maintenance
Public Parks Nearby
Apartment Features
Views Available
Washer and Dryer in Home
Air Conditioning
All-electric Kitchen
Balcony or Patio
Ceiling Fans
Dishwasher
Hardwood Floors
Microwave
Pantry
Refrigerator
Walk-in Closets
Furnished Available
Pet Policy
Residents are allowed a maximum of two pets. Only cats or dogs are allowed; no exotic pets are allowed. The Community Manager may prohibit any aggressive pet at their discretion. A pet fee of $400 is required for the first pet (non-refundable) and $200 for the second pet (non-refundable). Monthly pet rent may be applicable. Pet Amenities: Bark Park Dog Wash Station Pet Waste Stations Yappy Hours
Skip Galleries
Photos
Community Amenities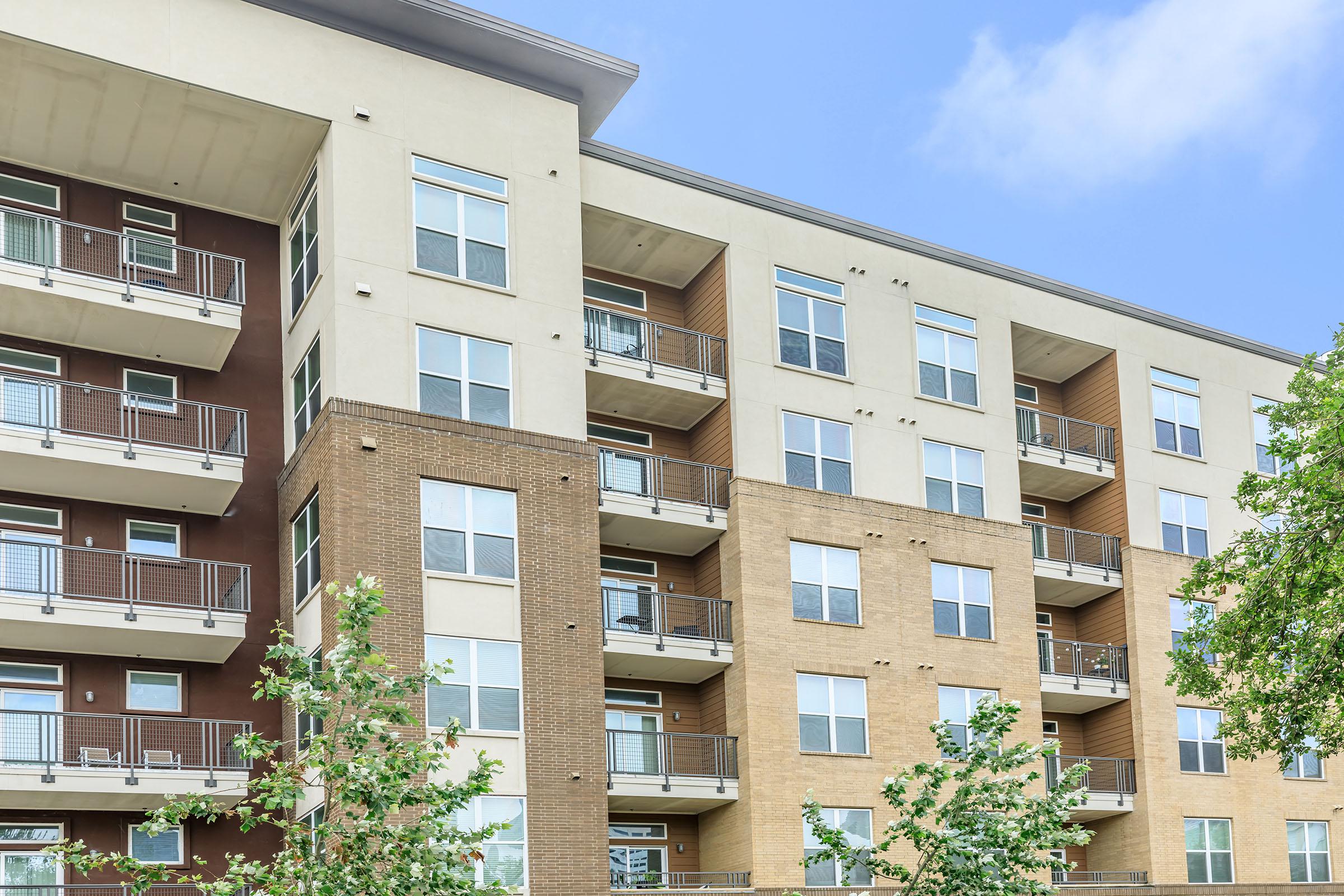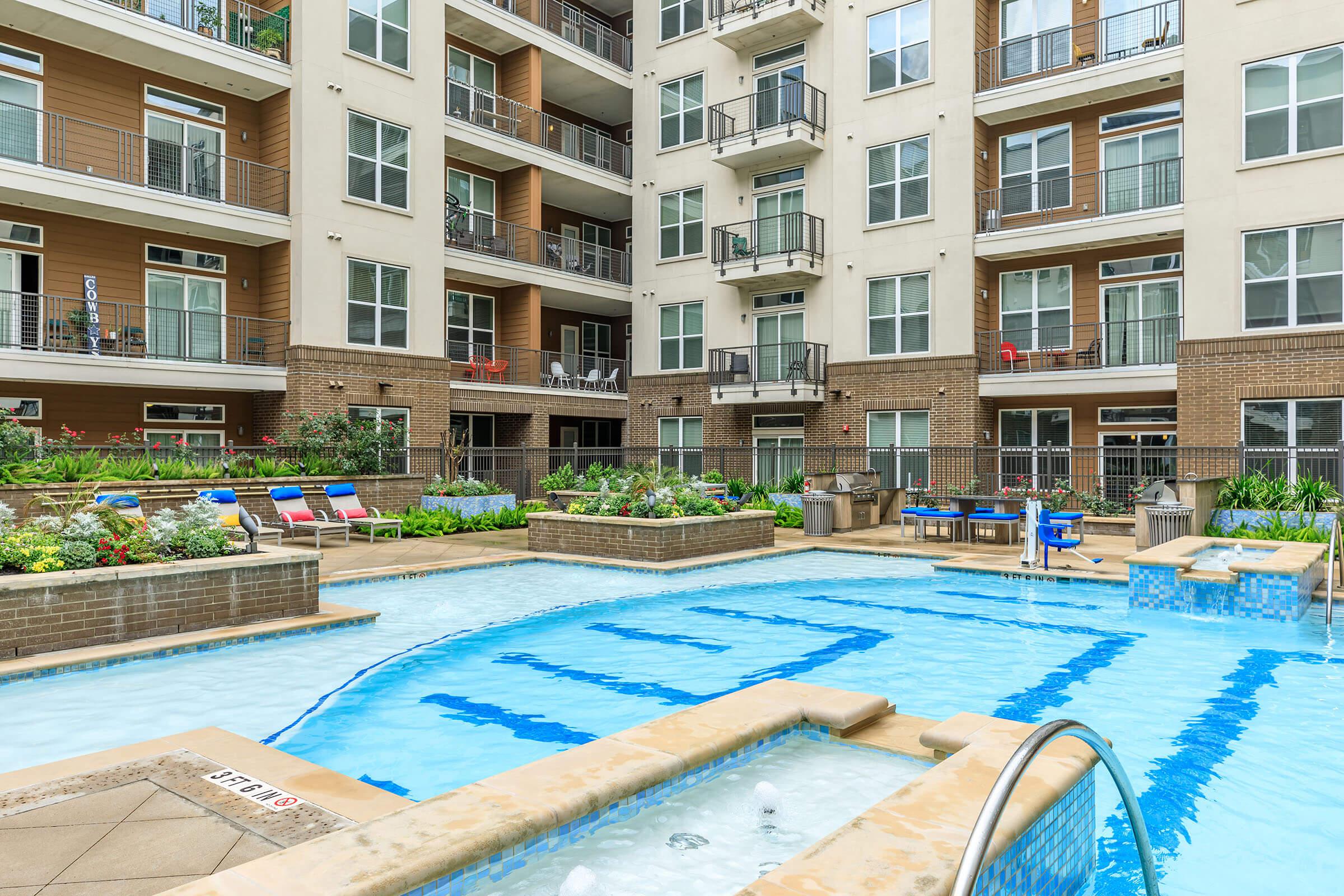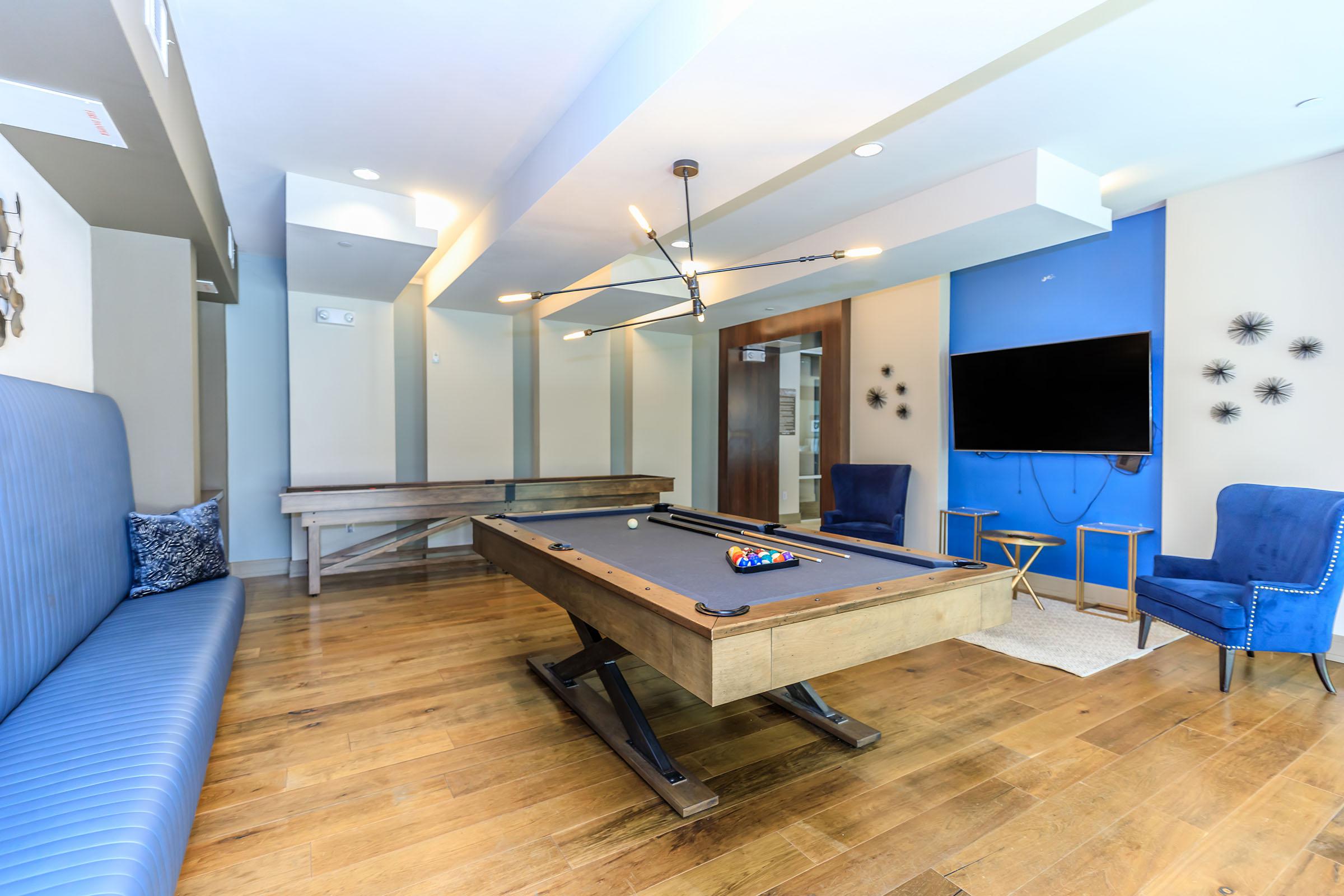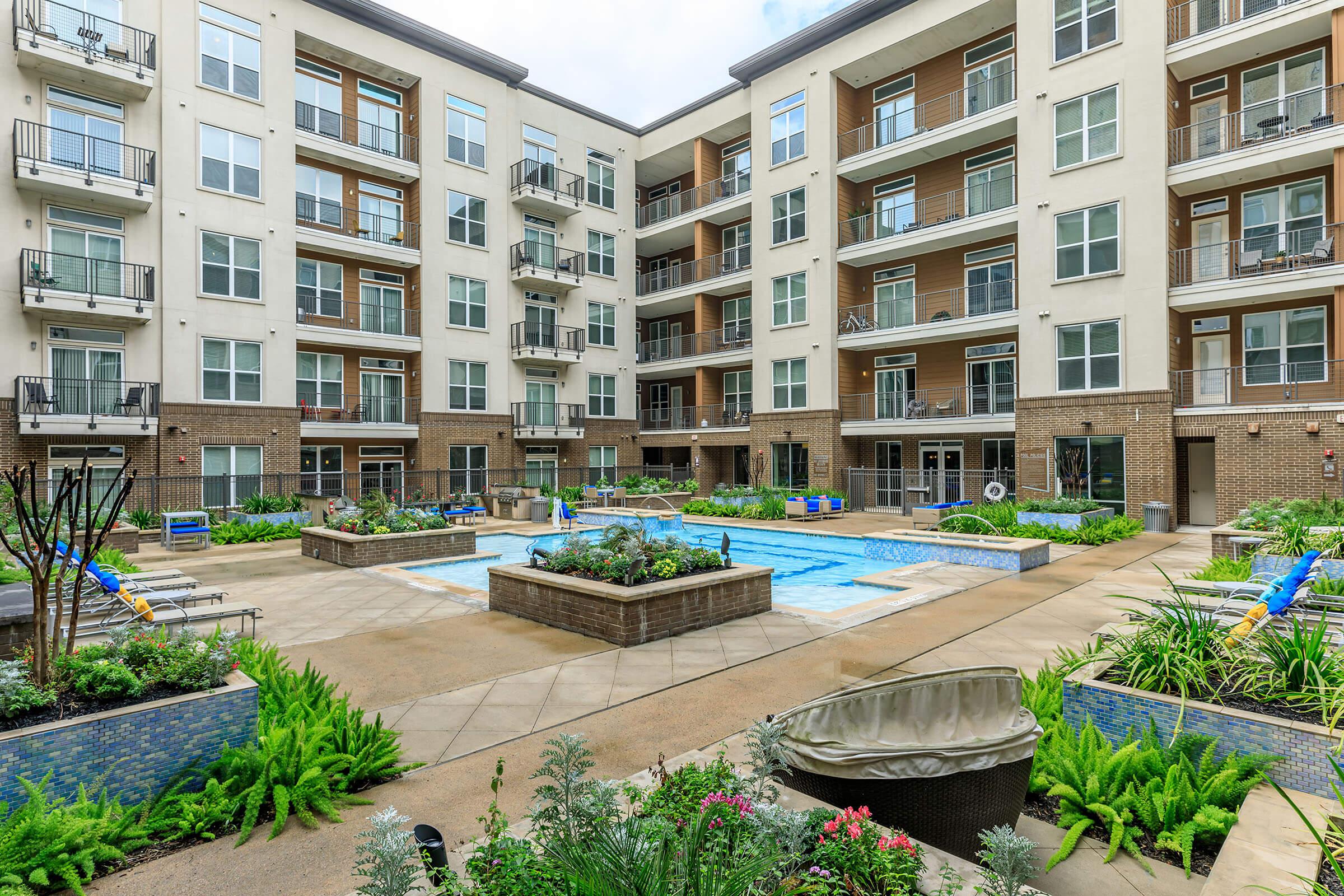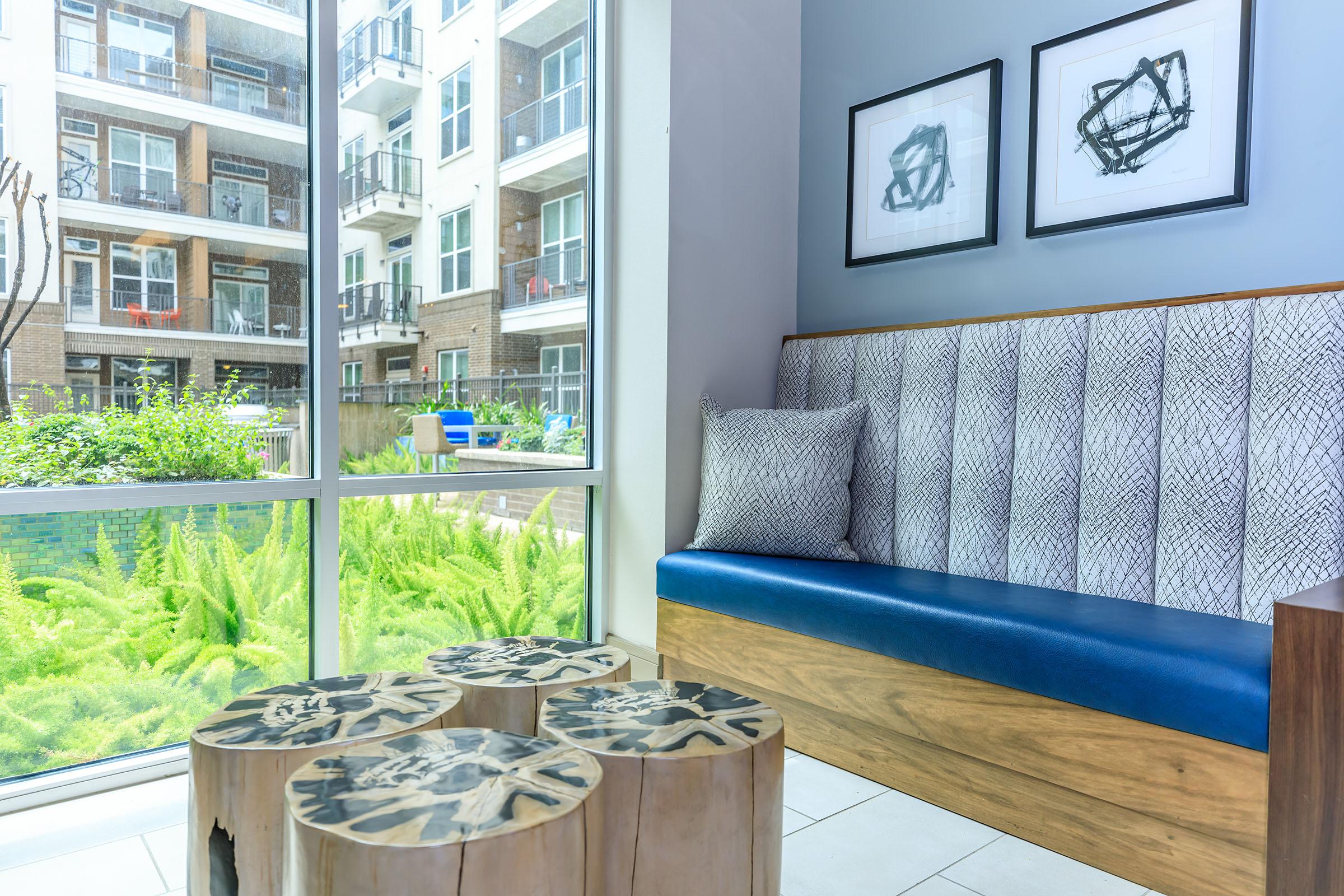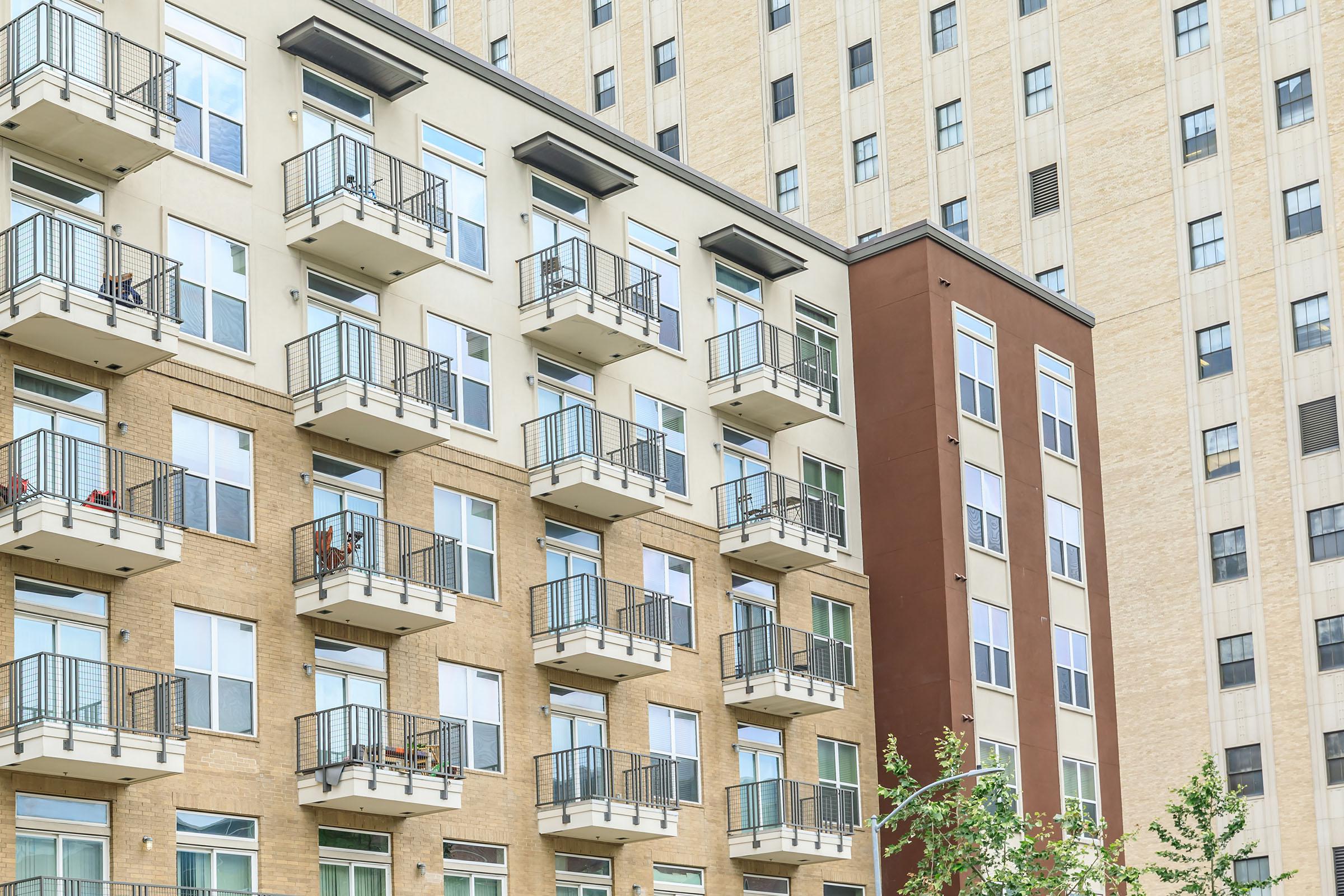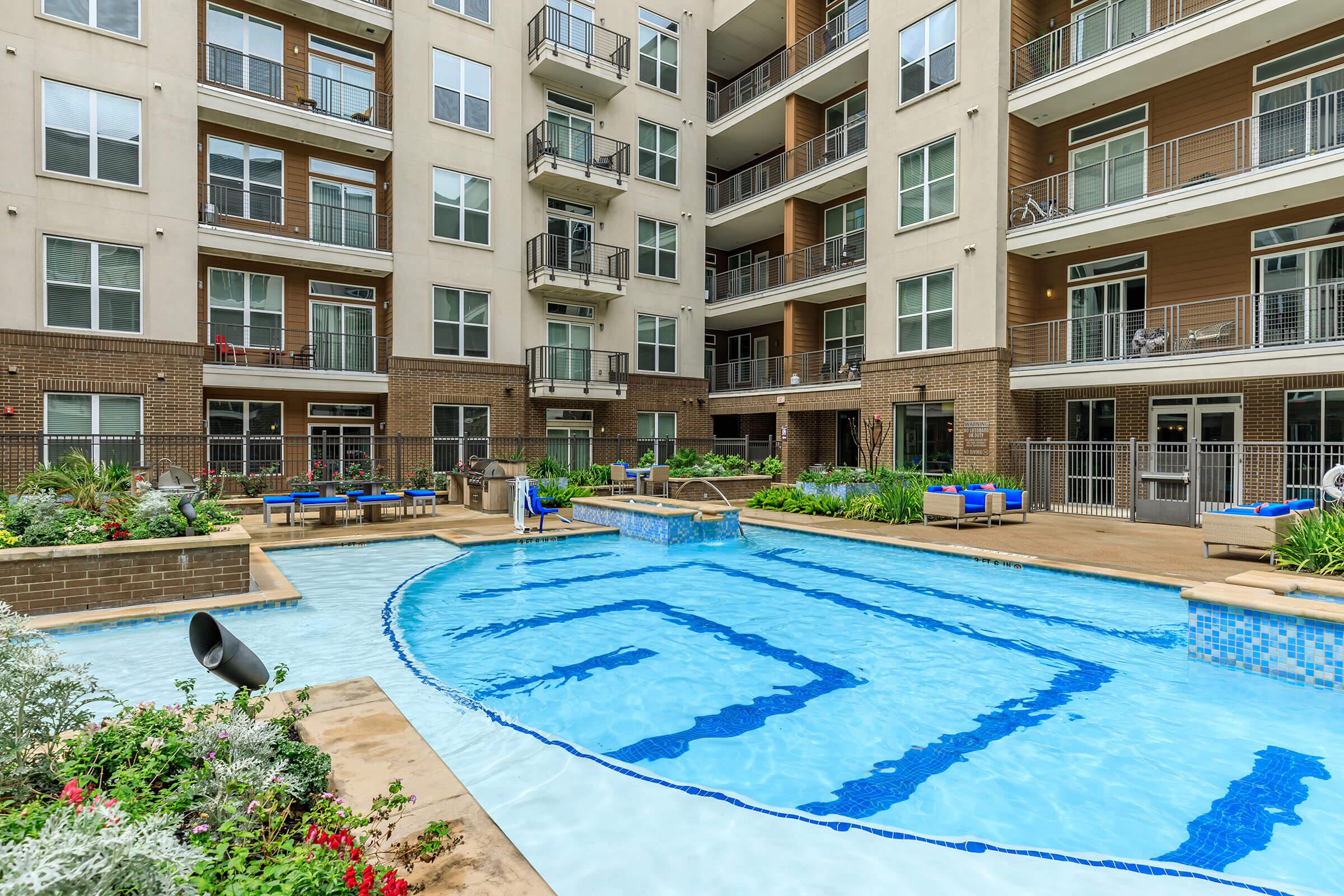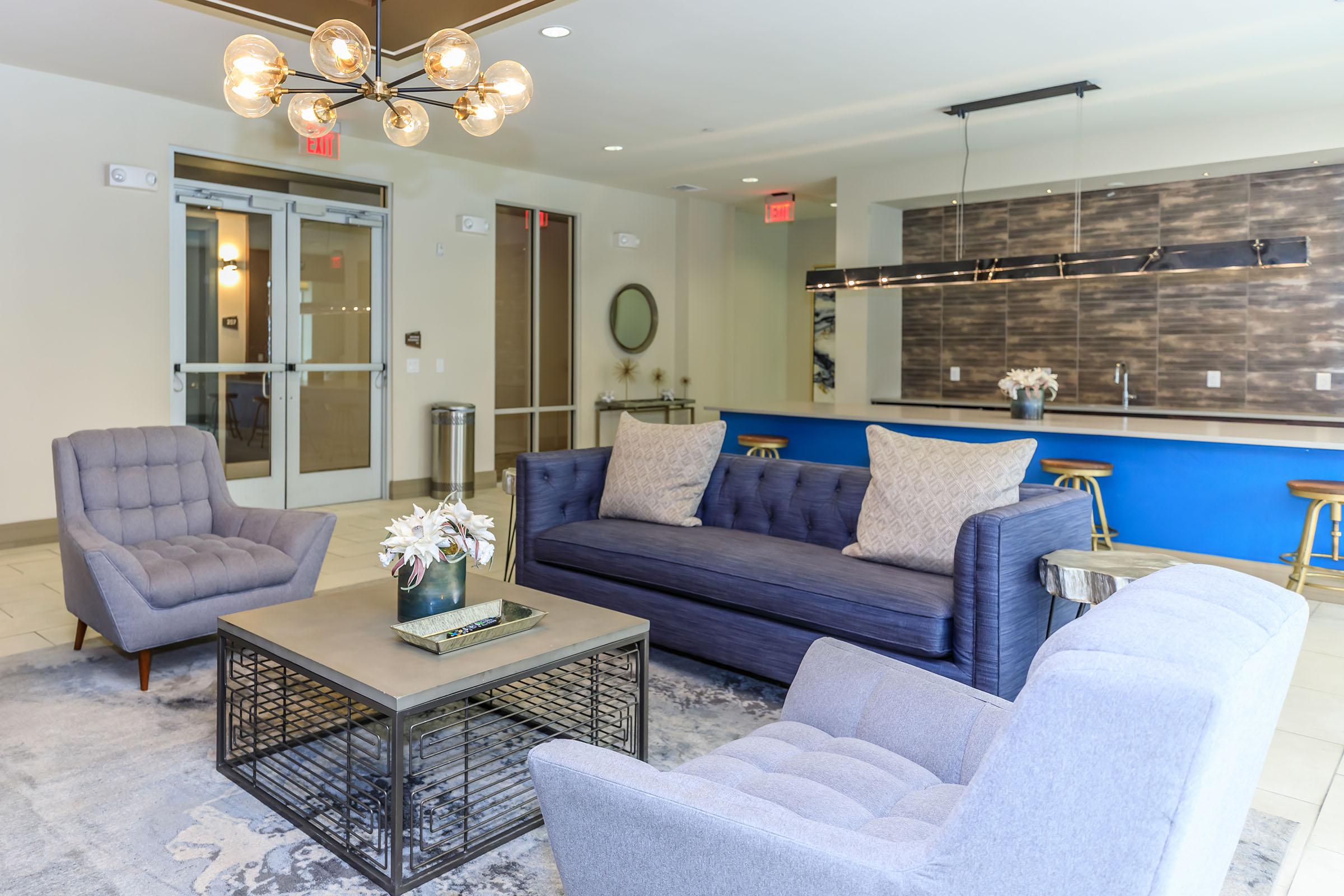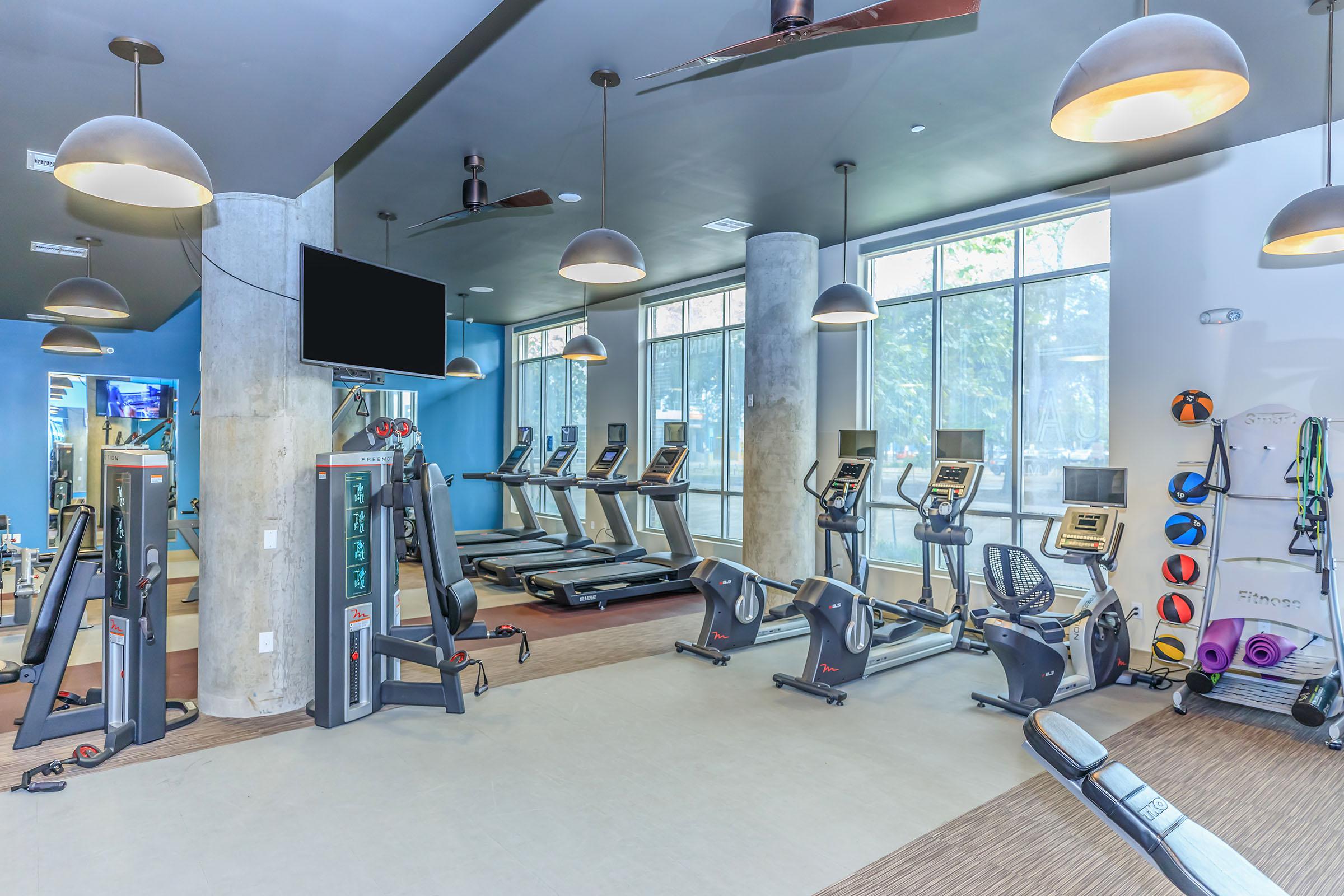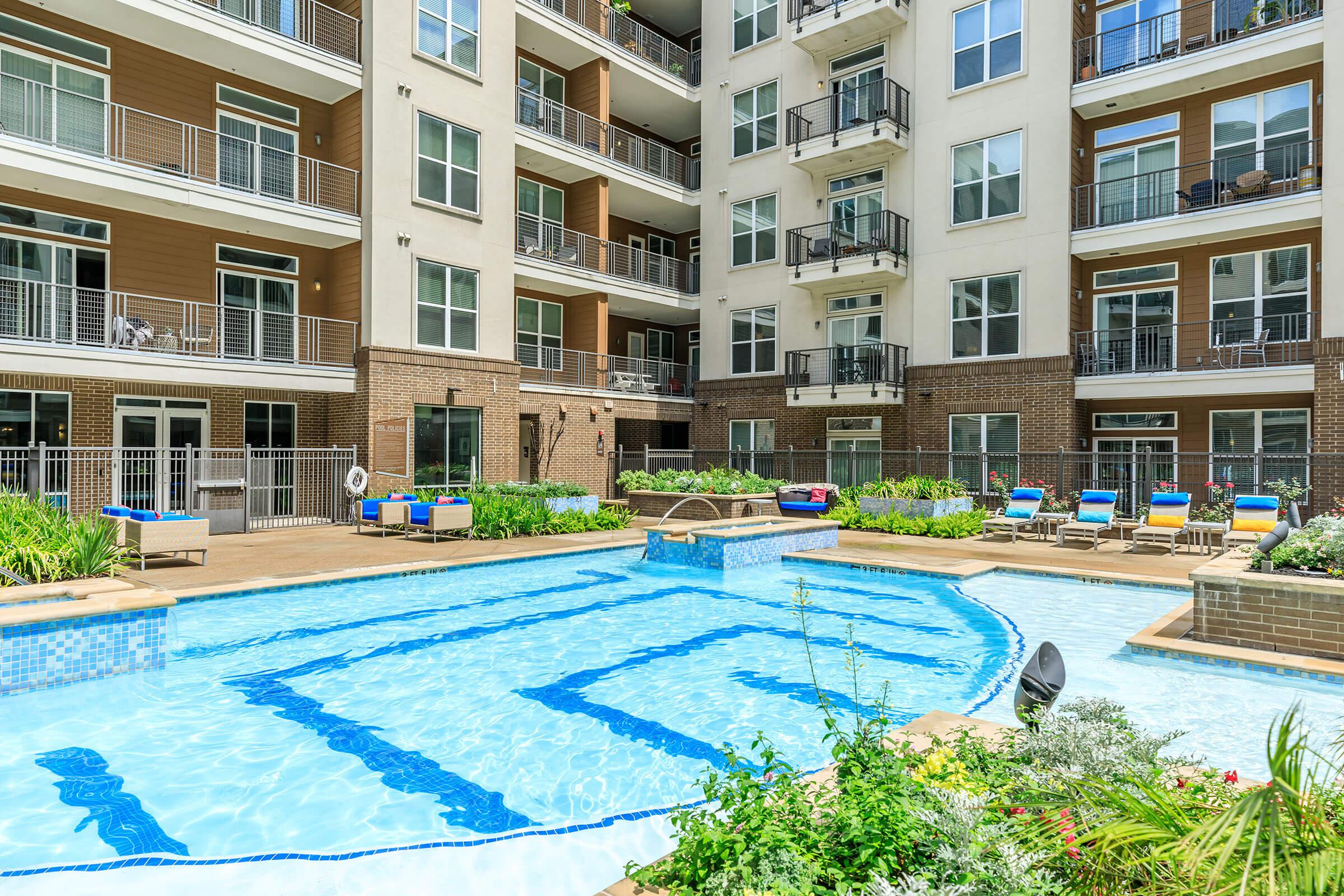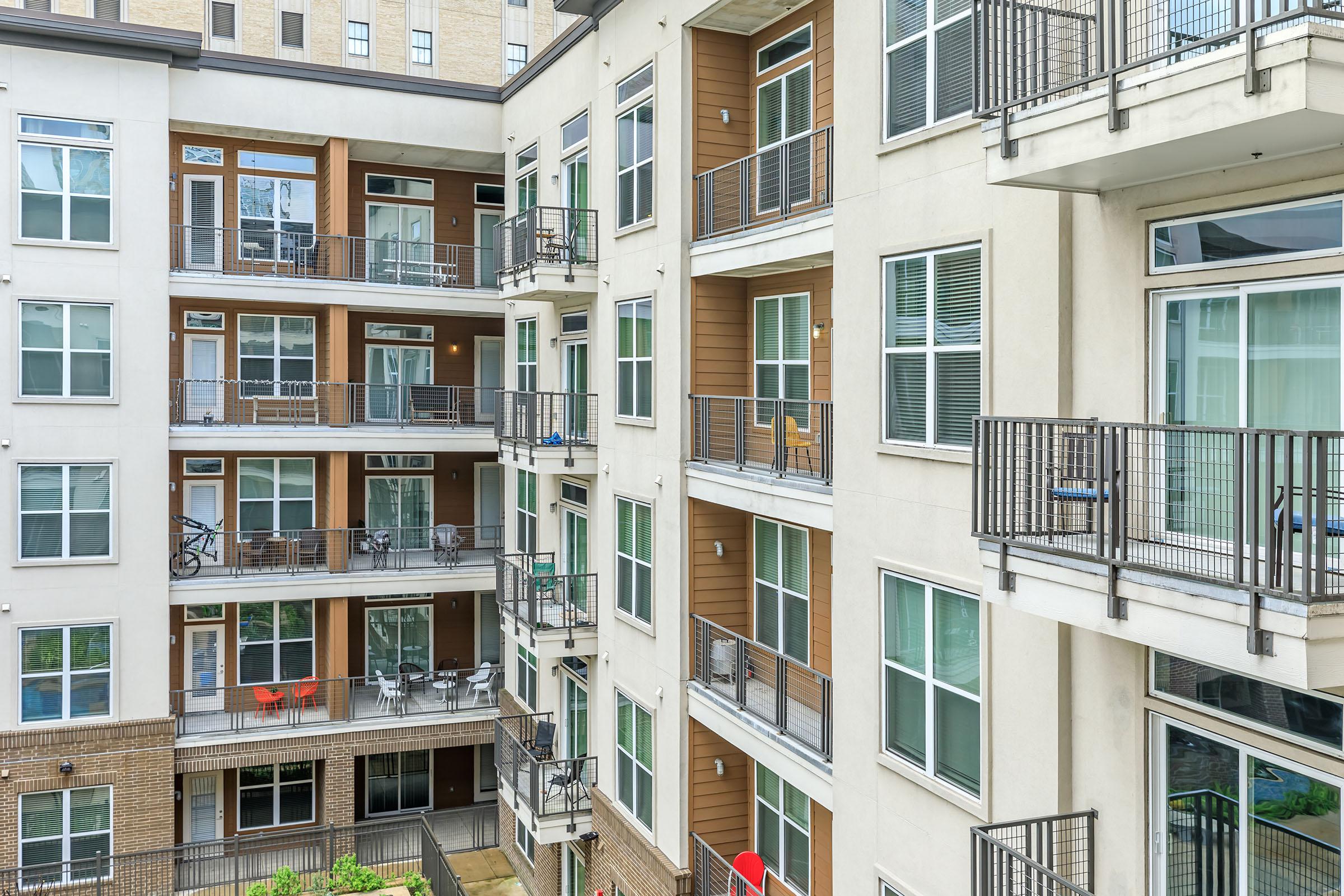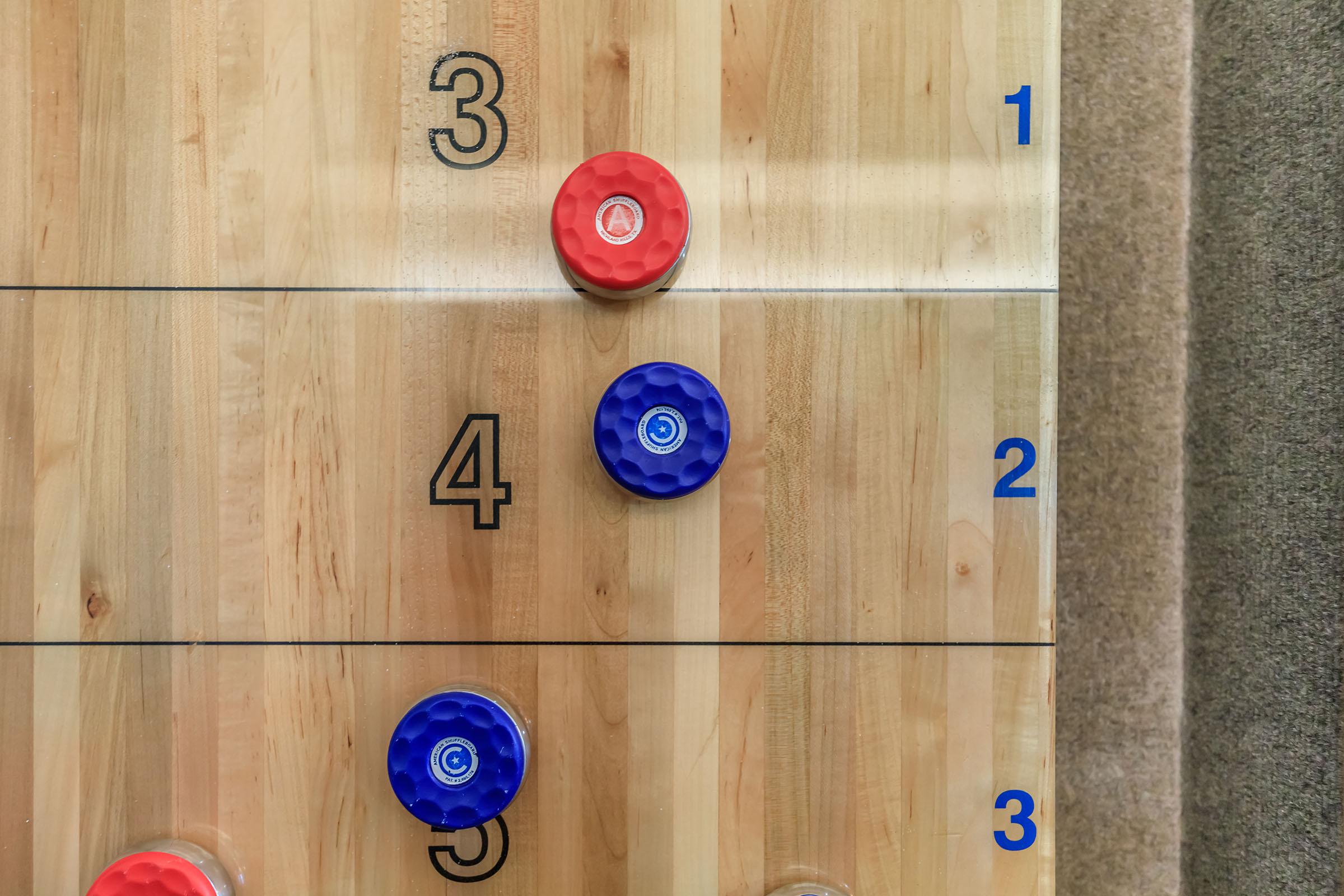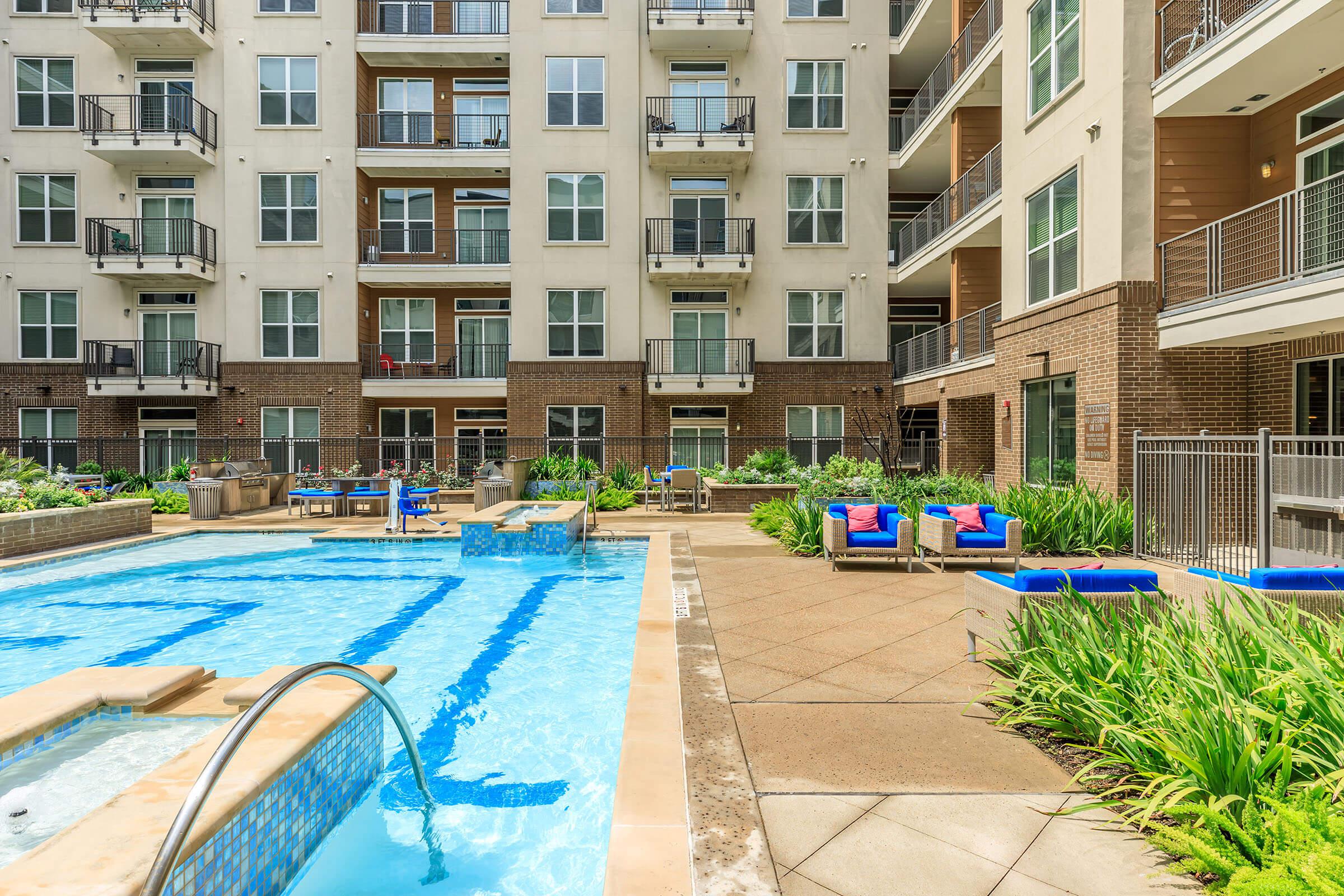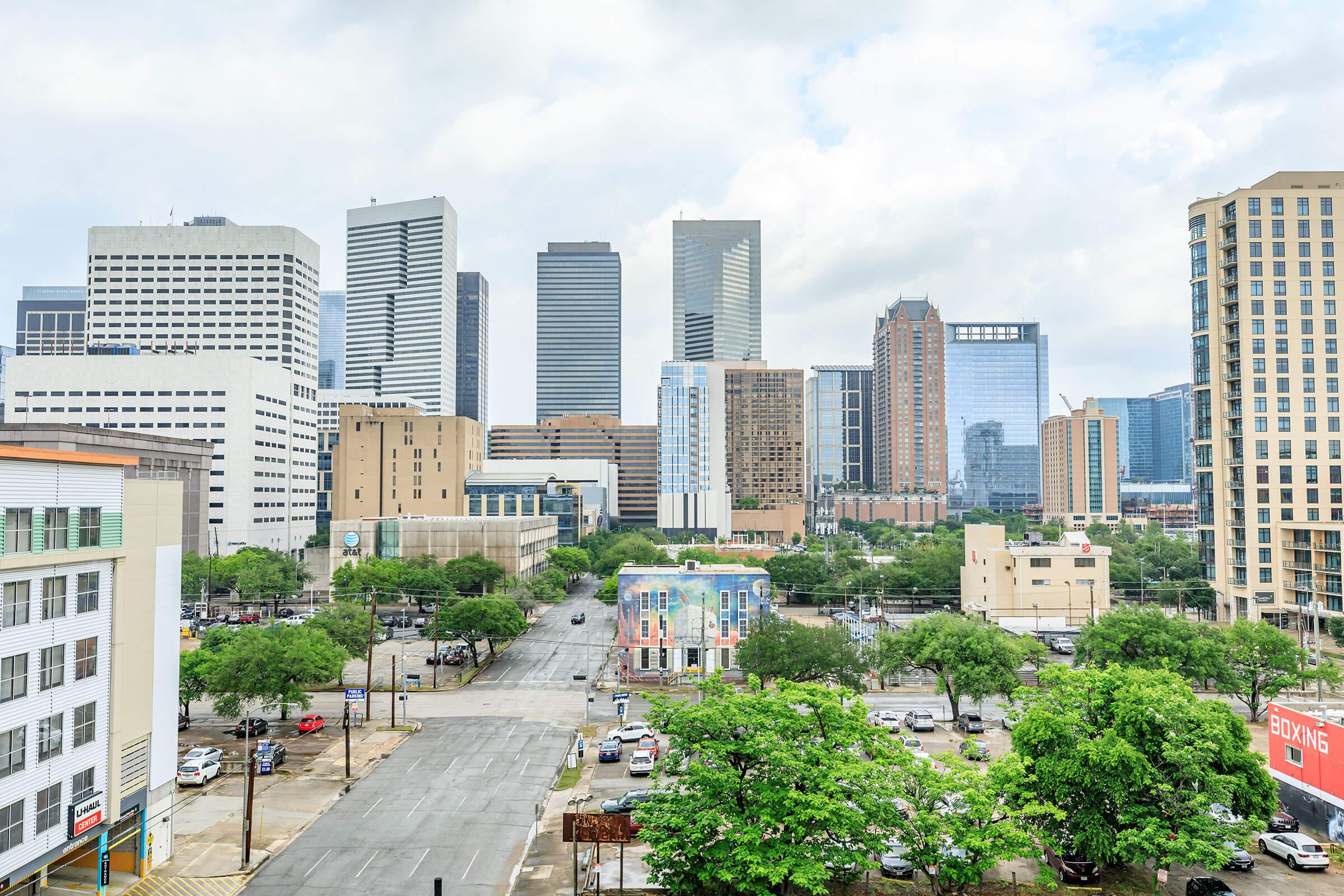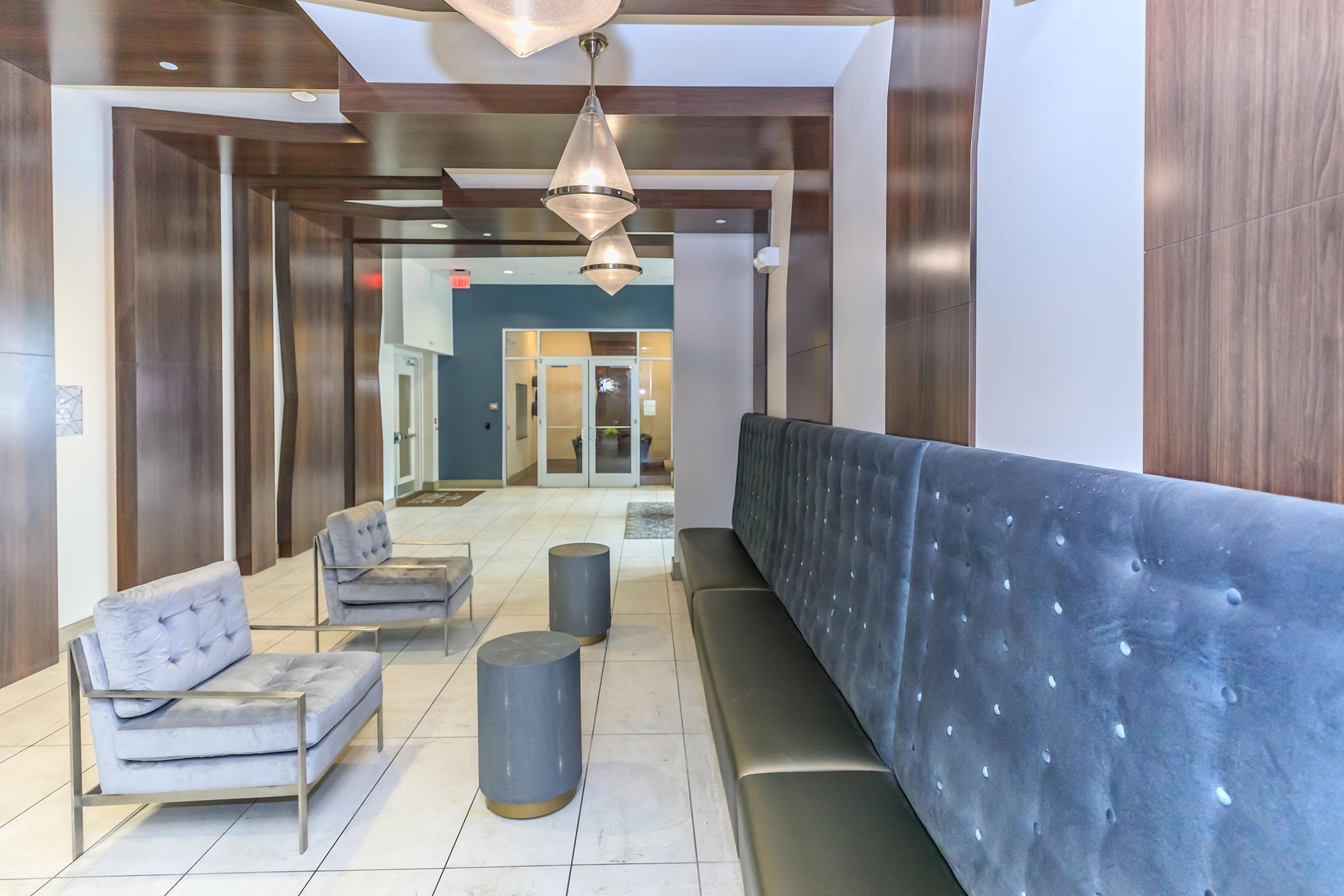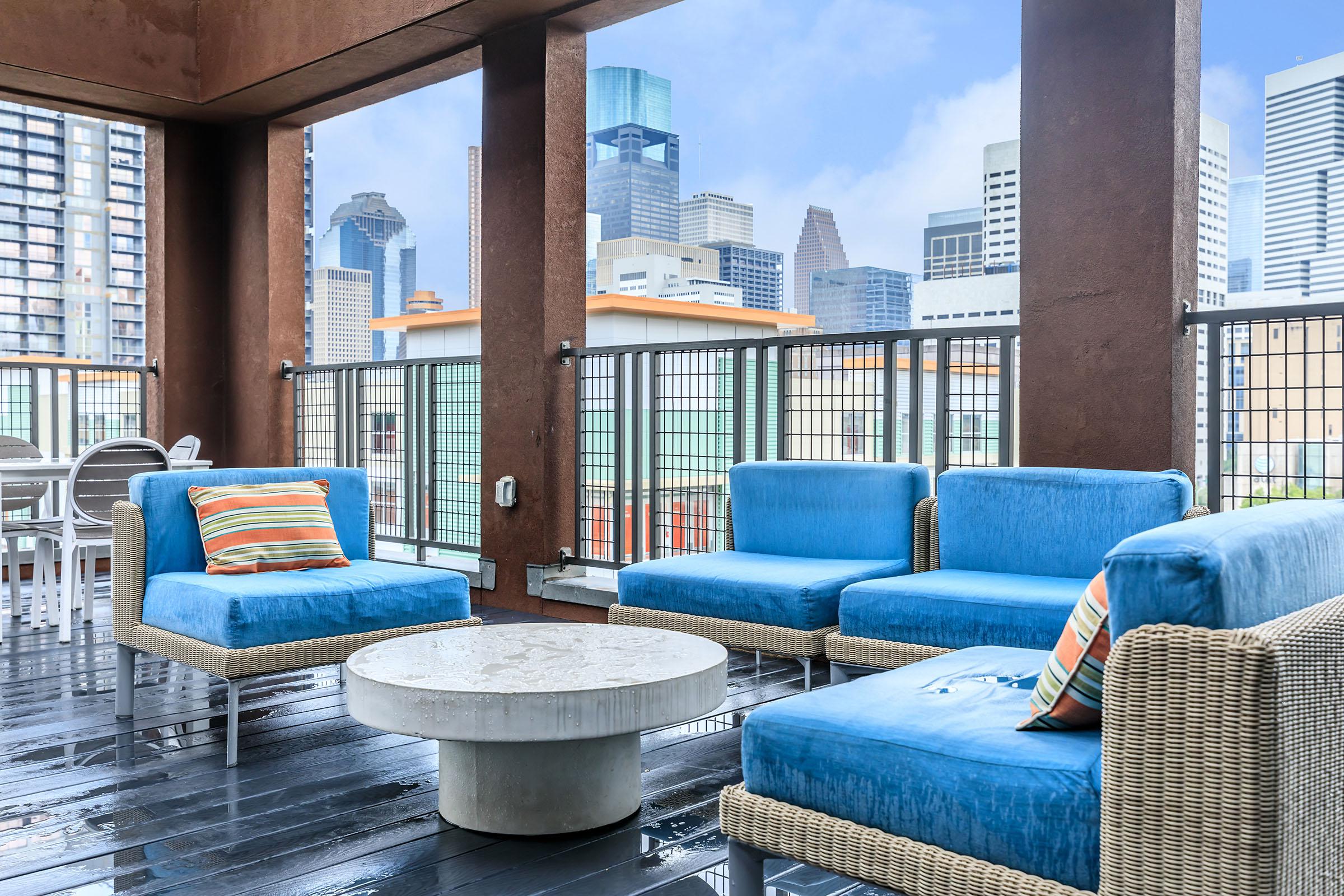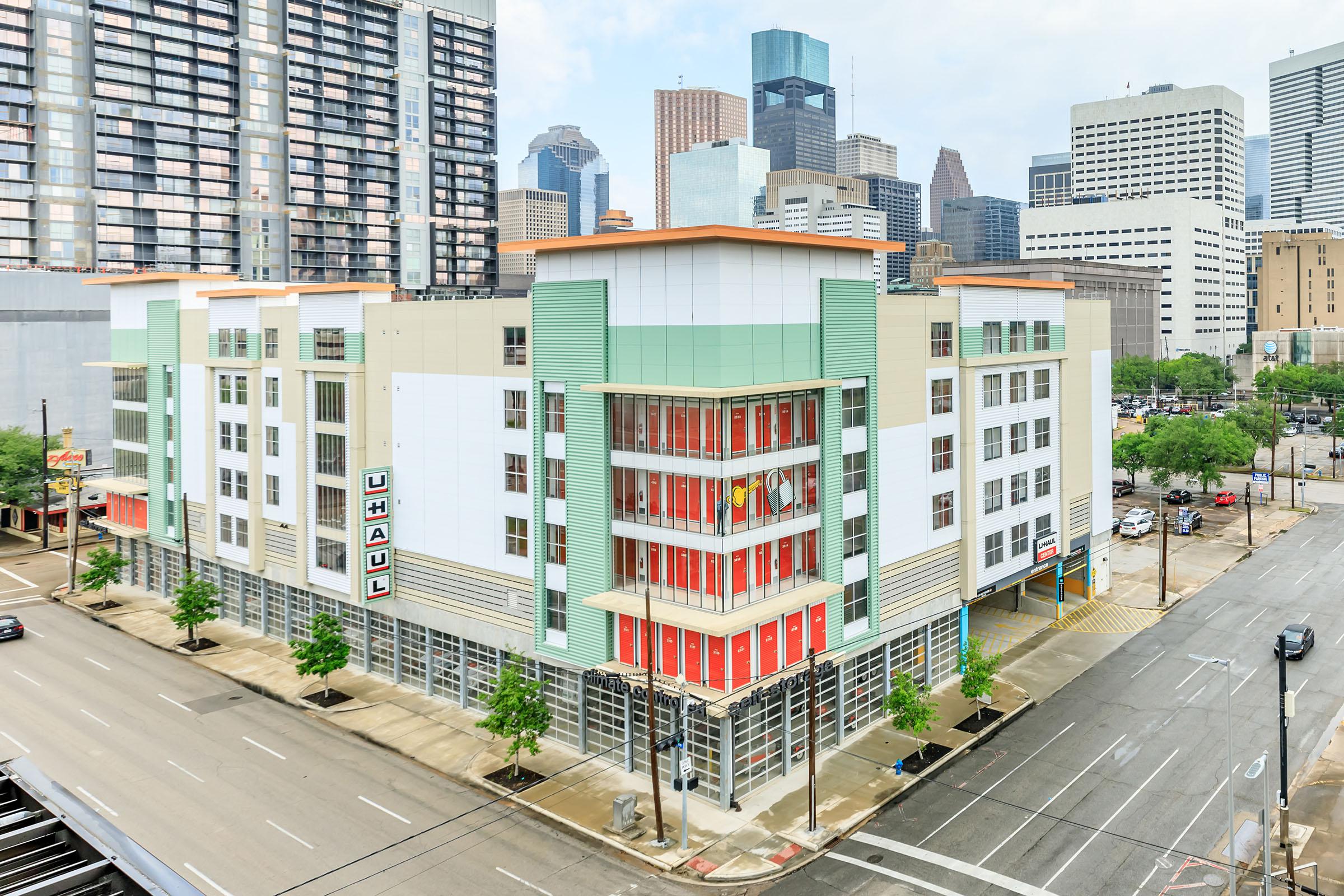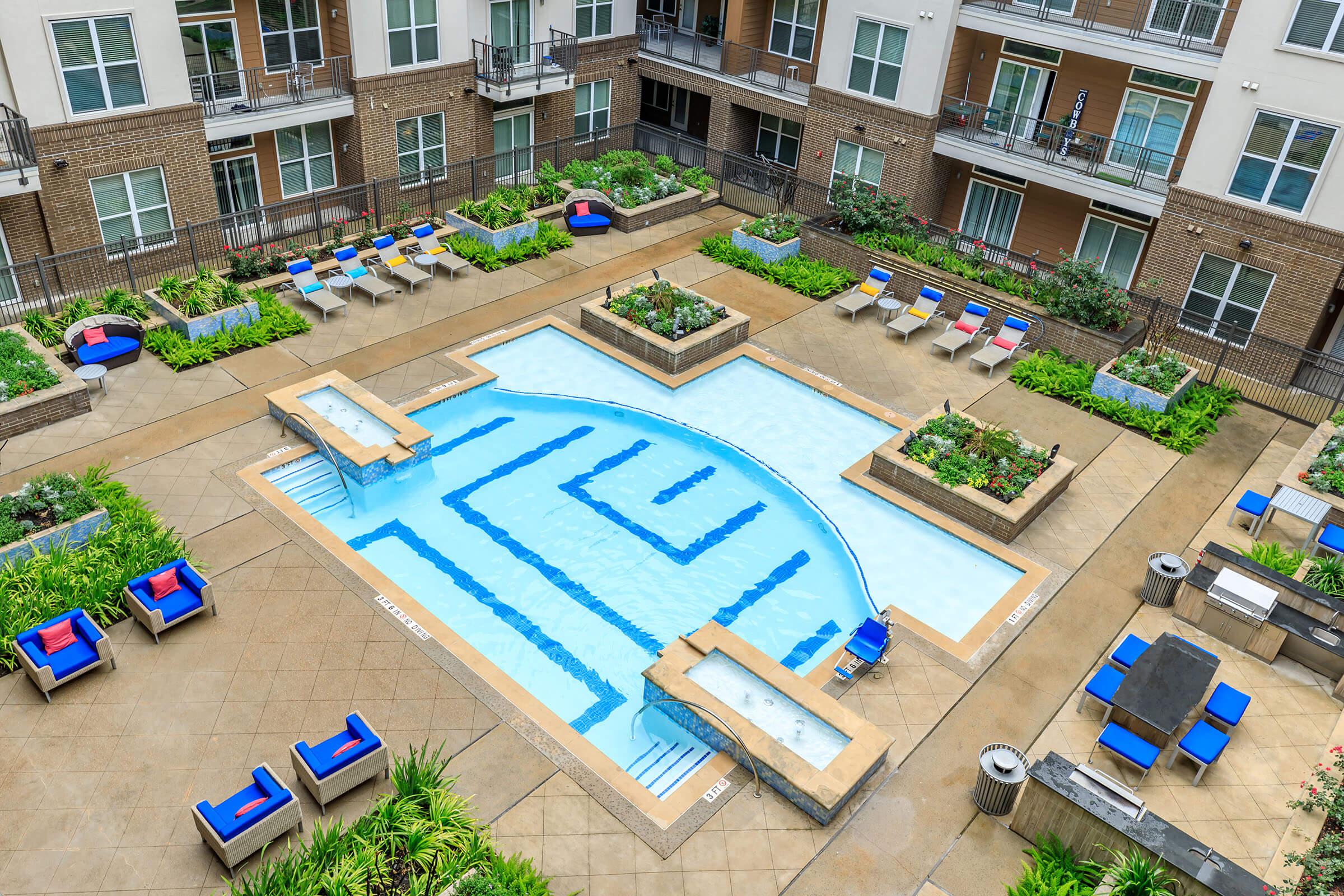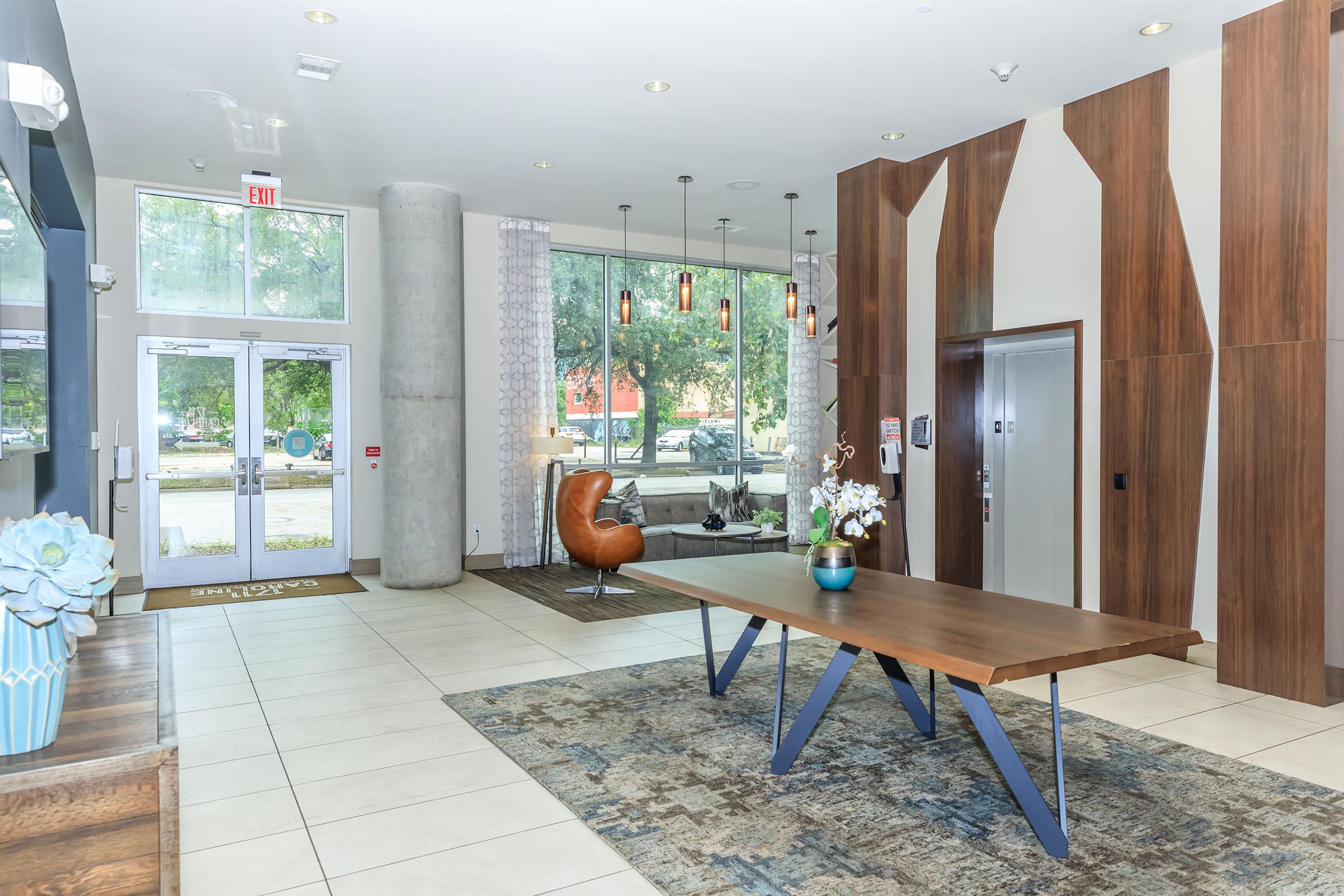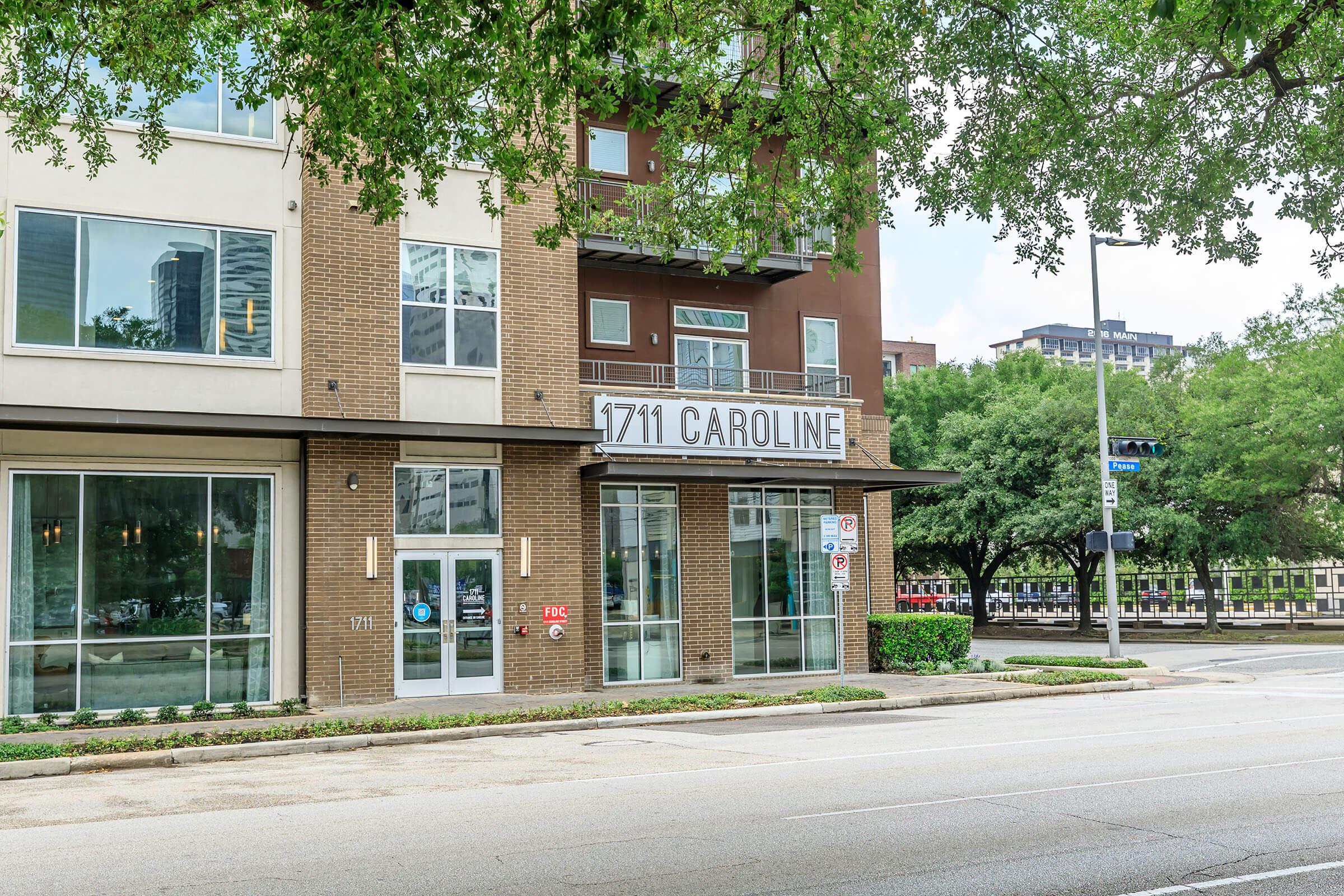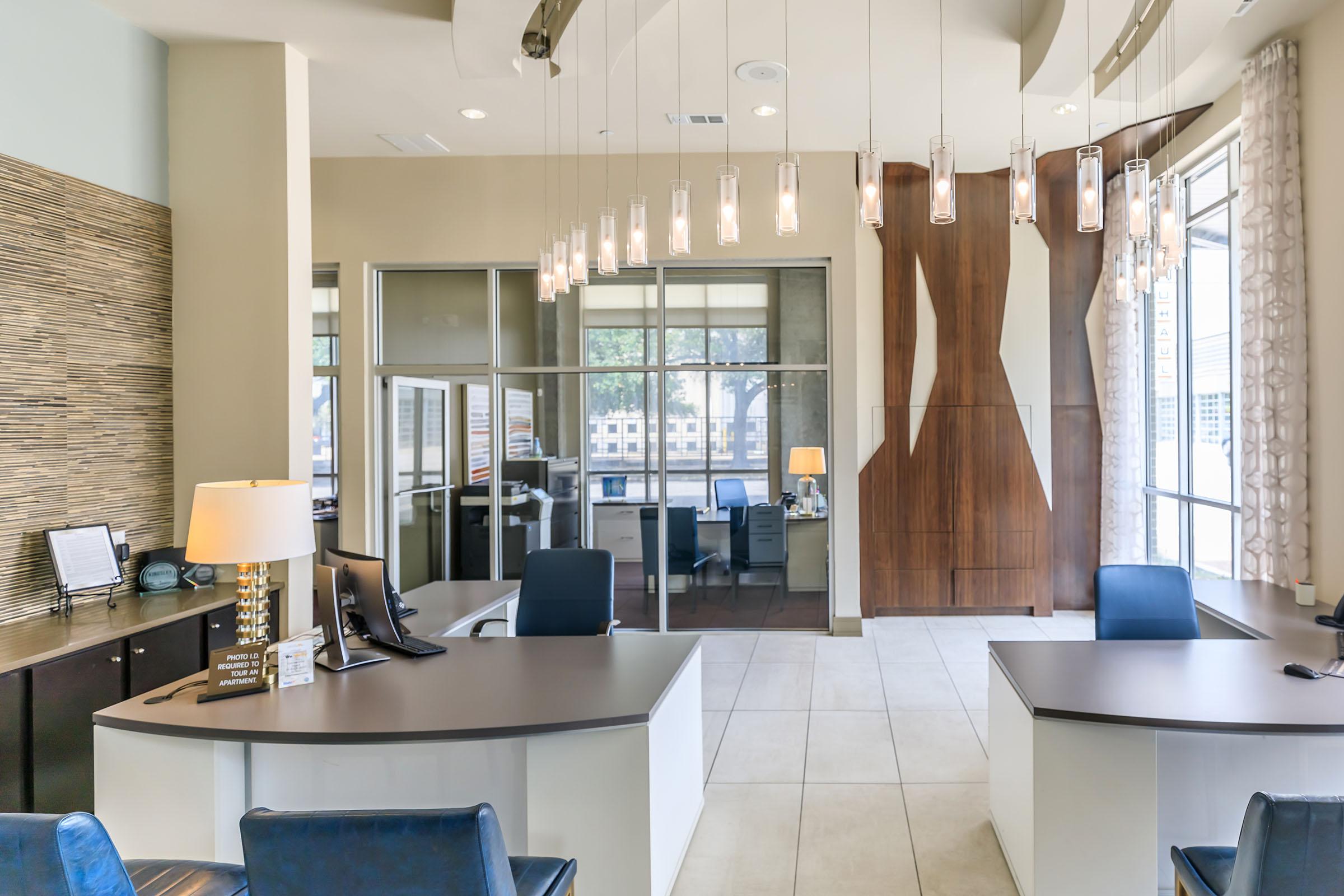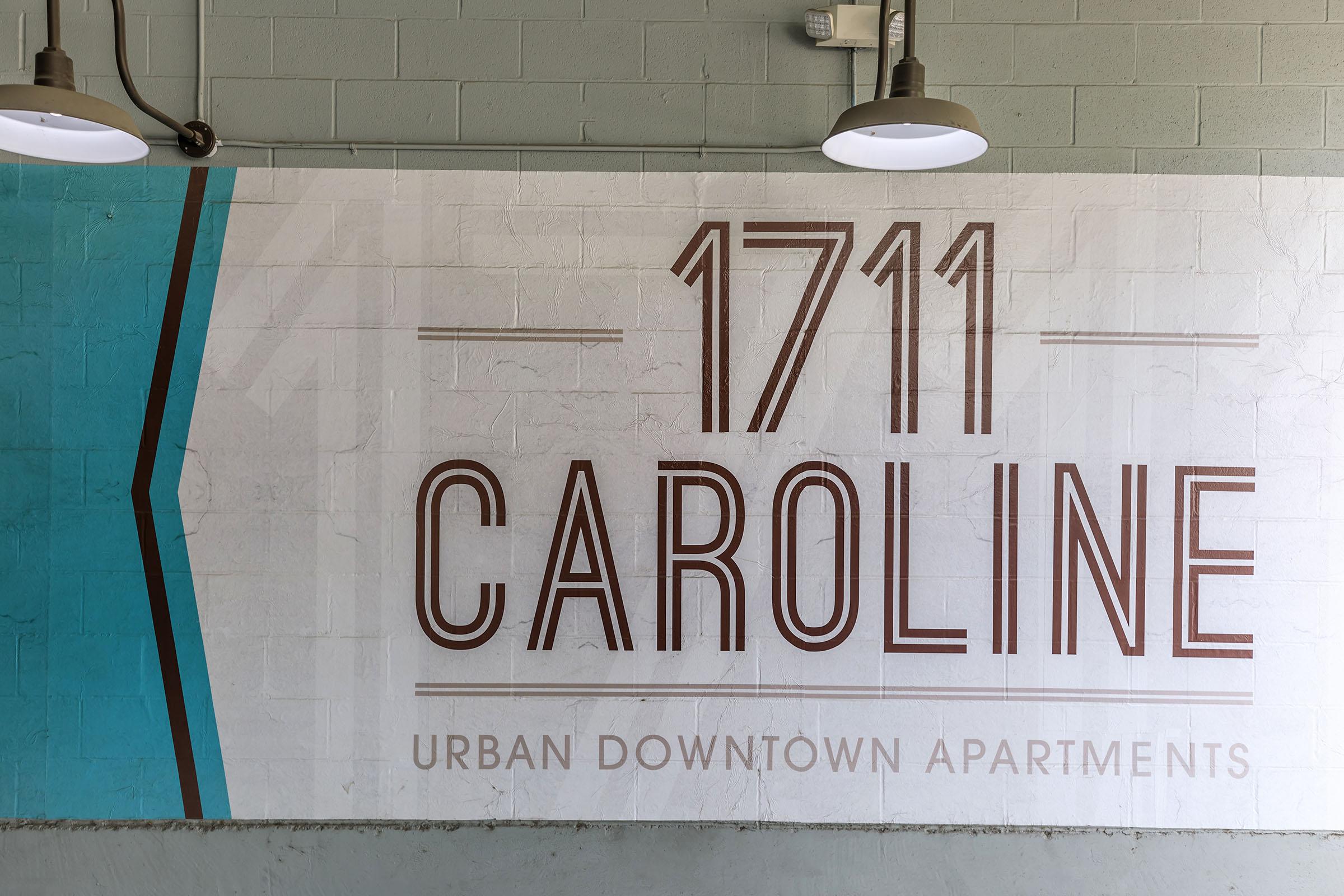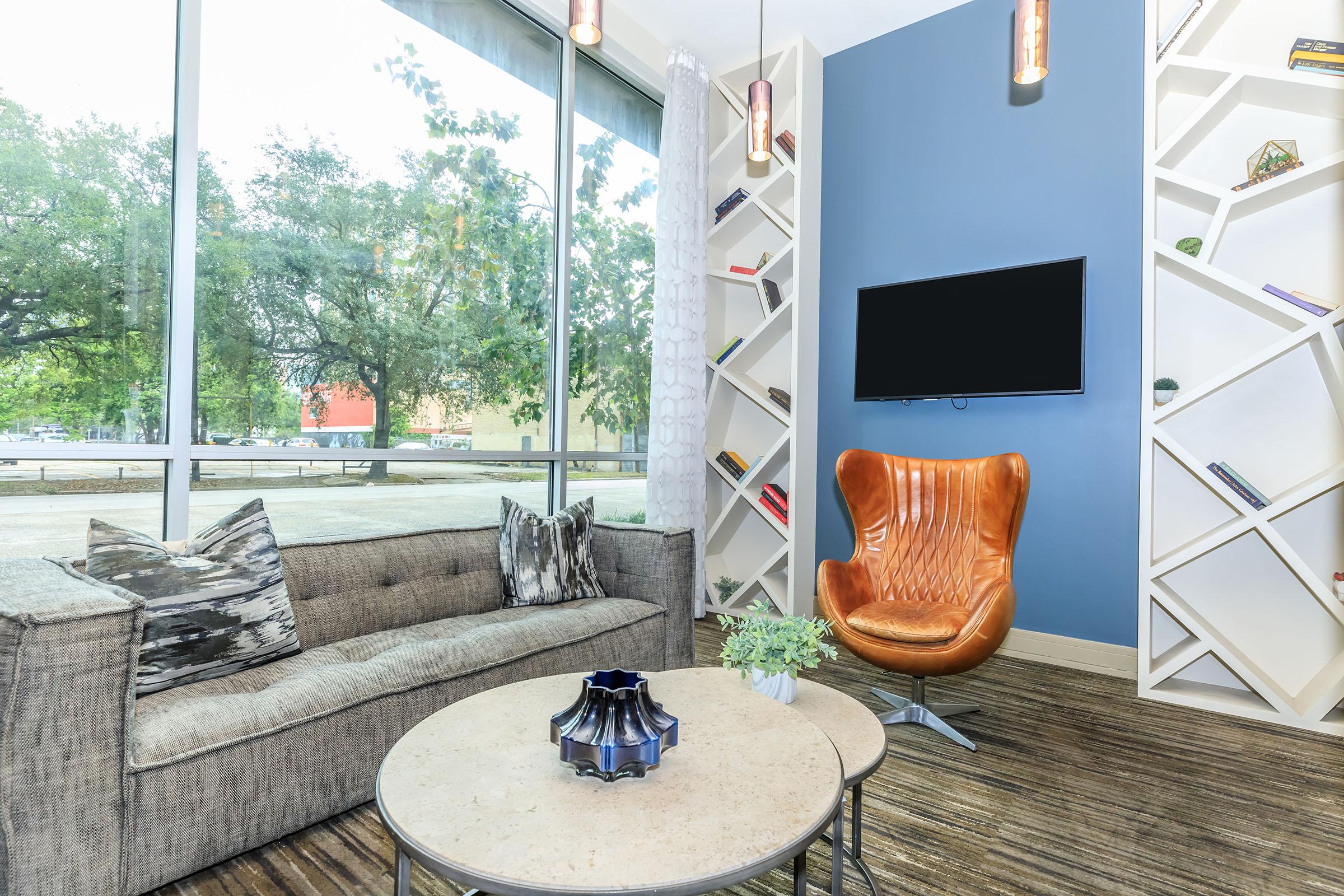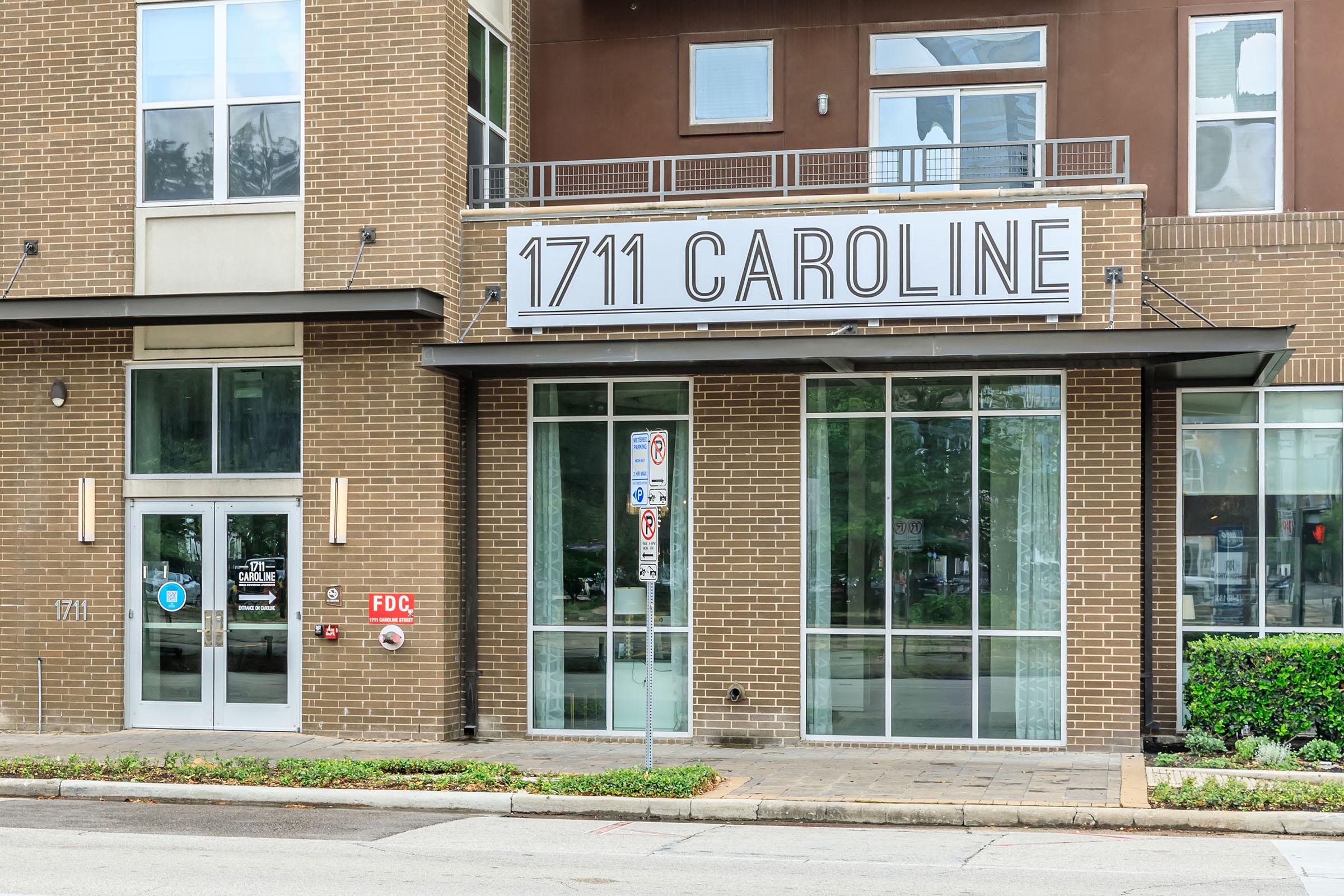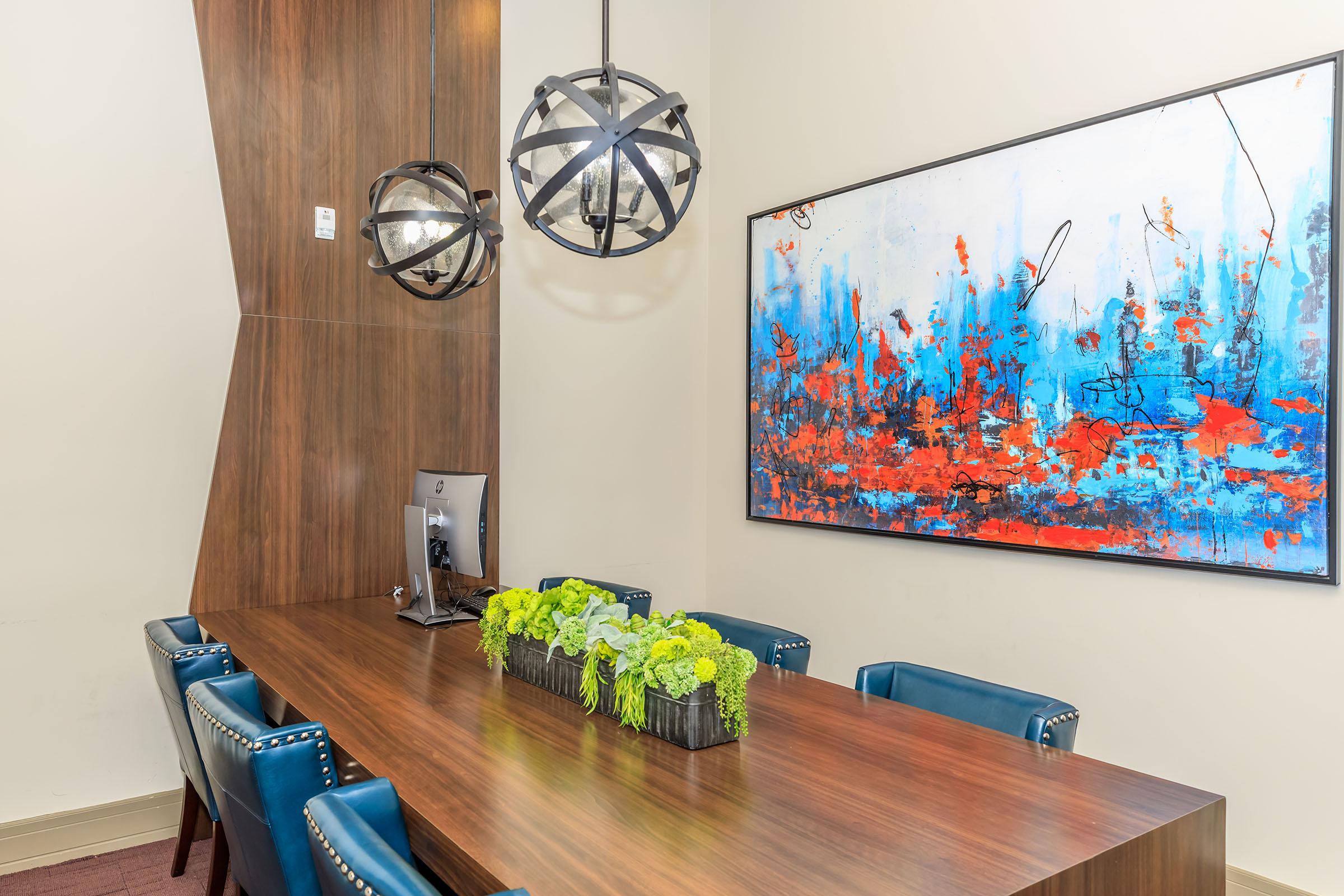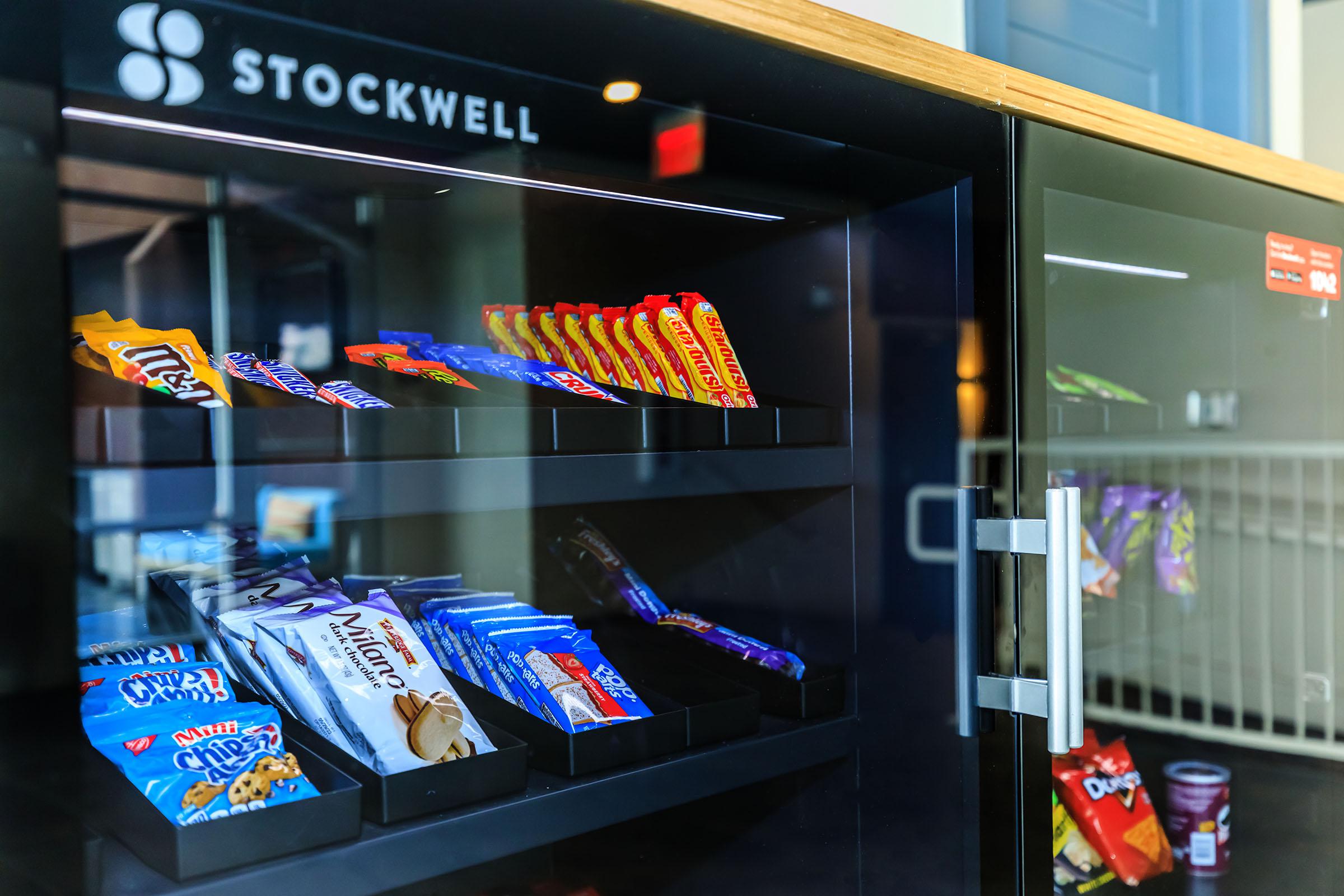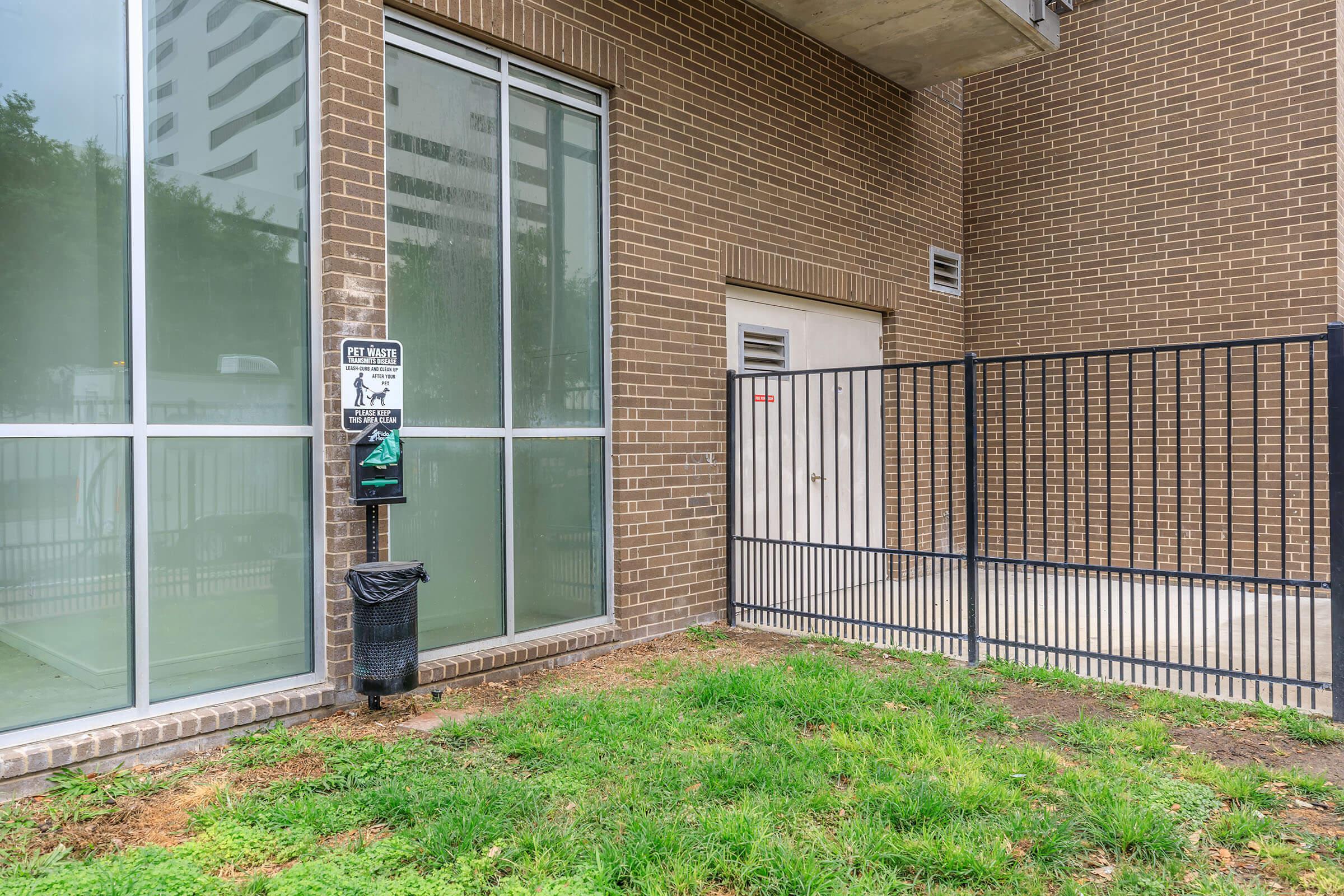 Interiors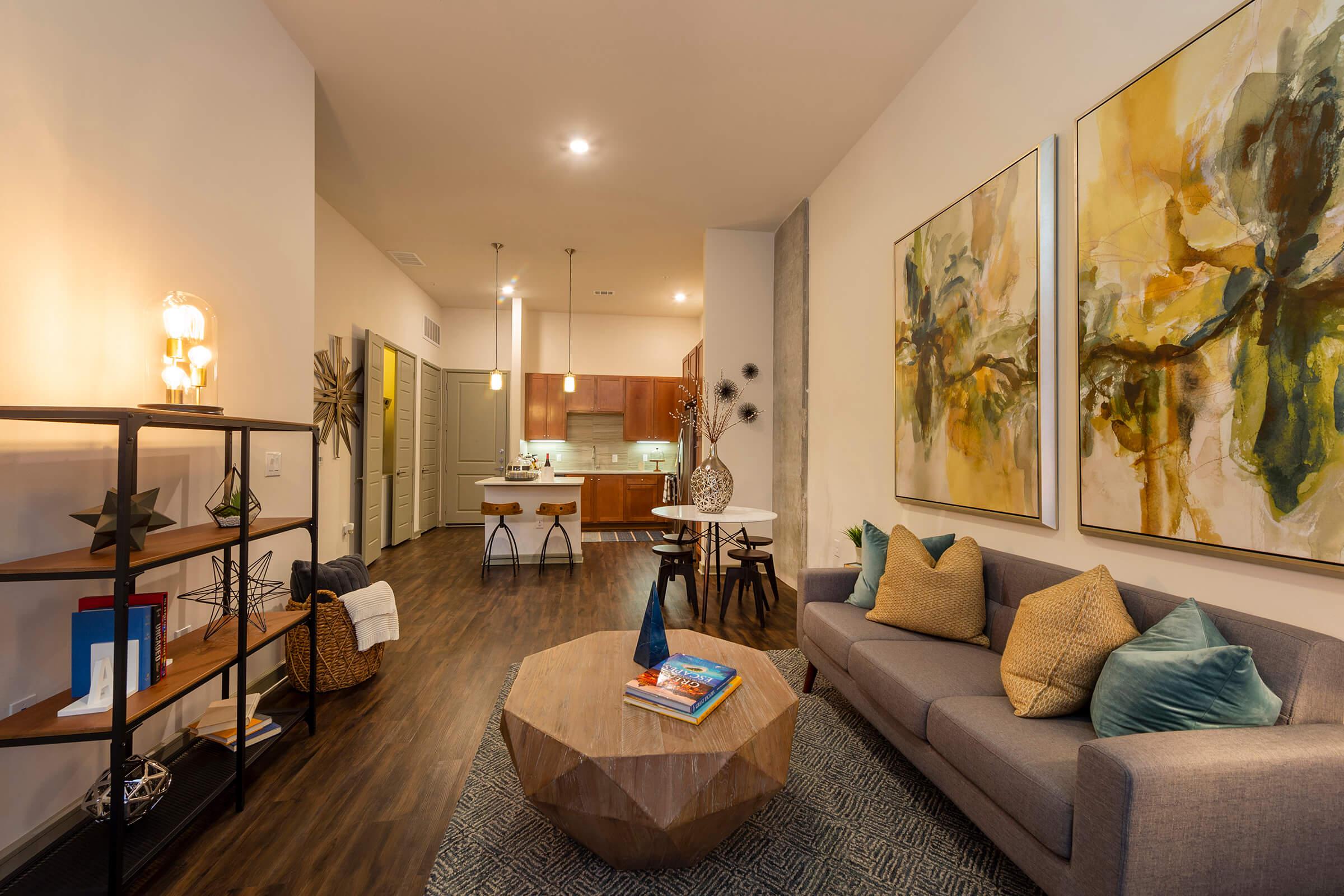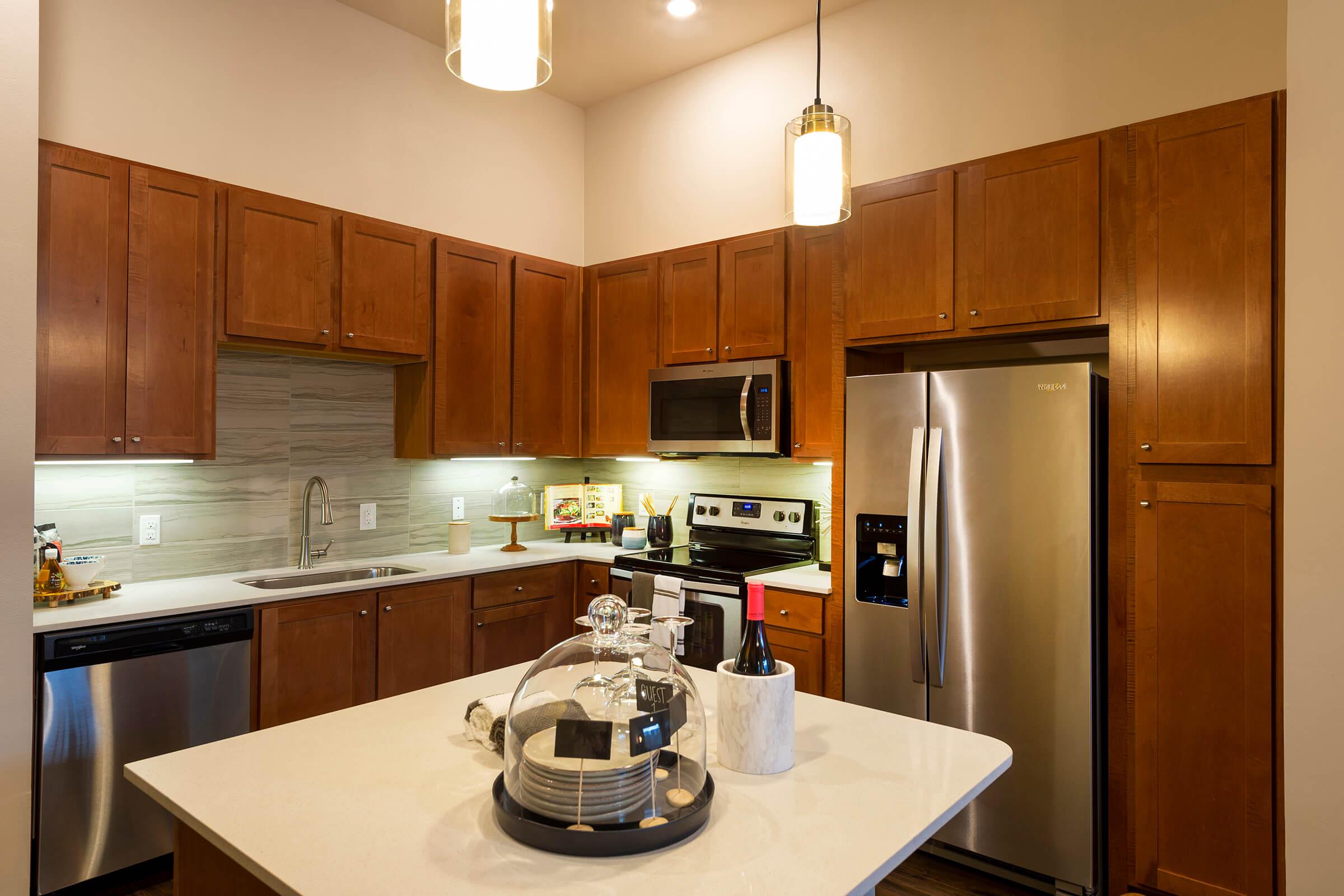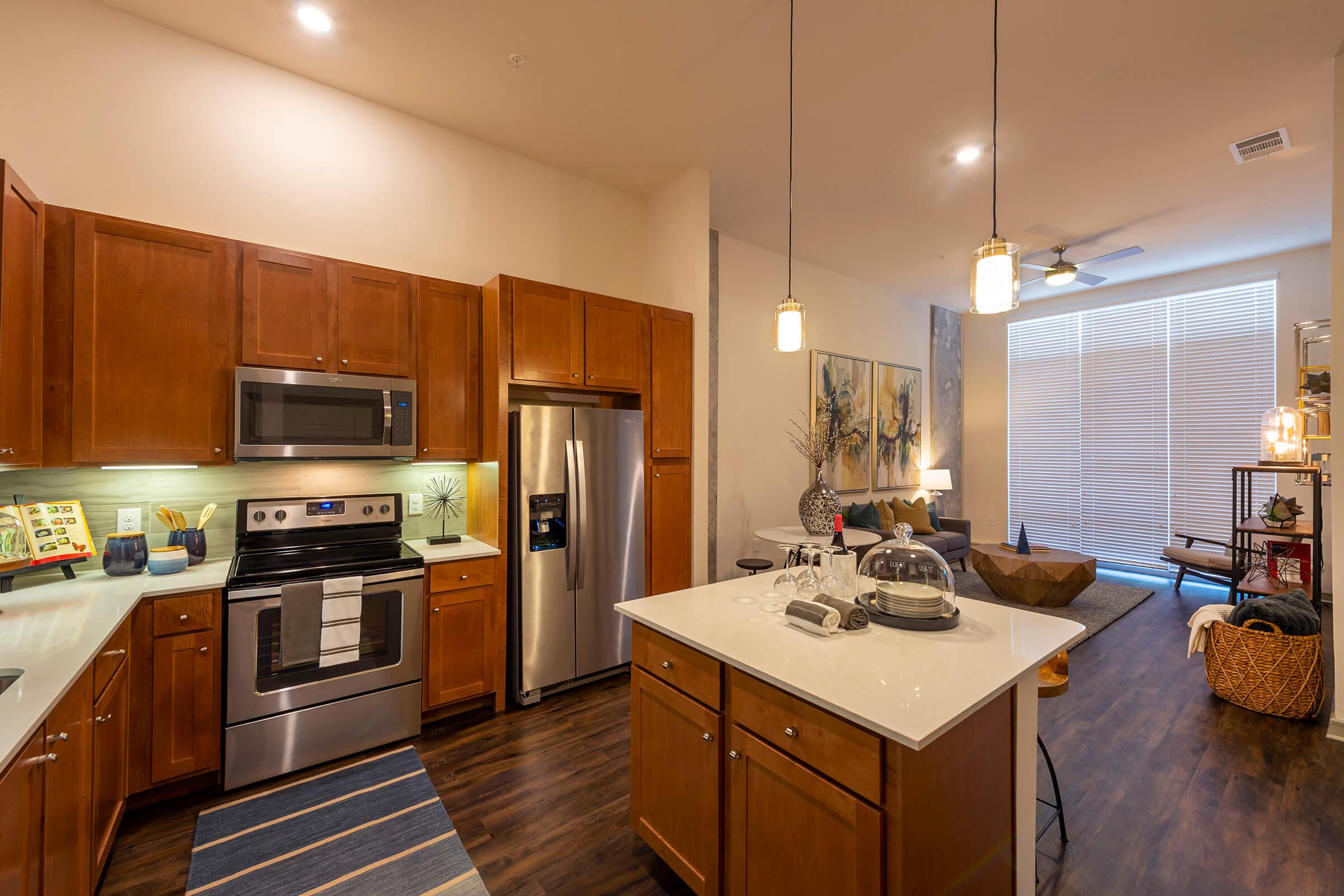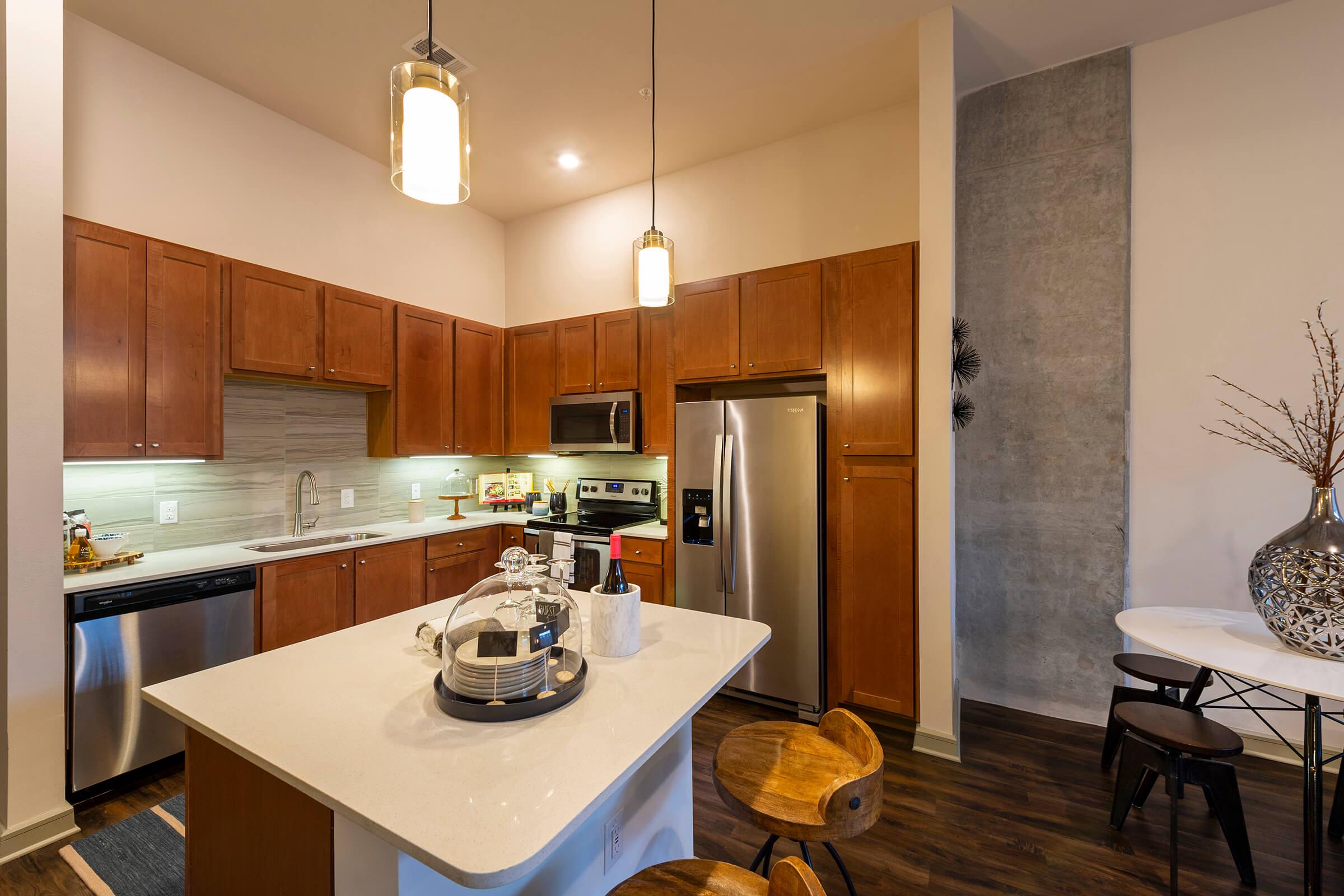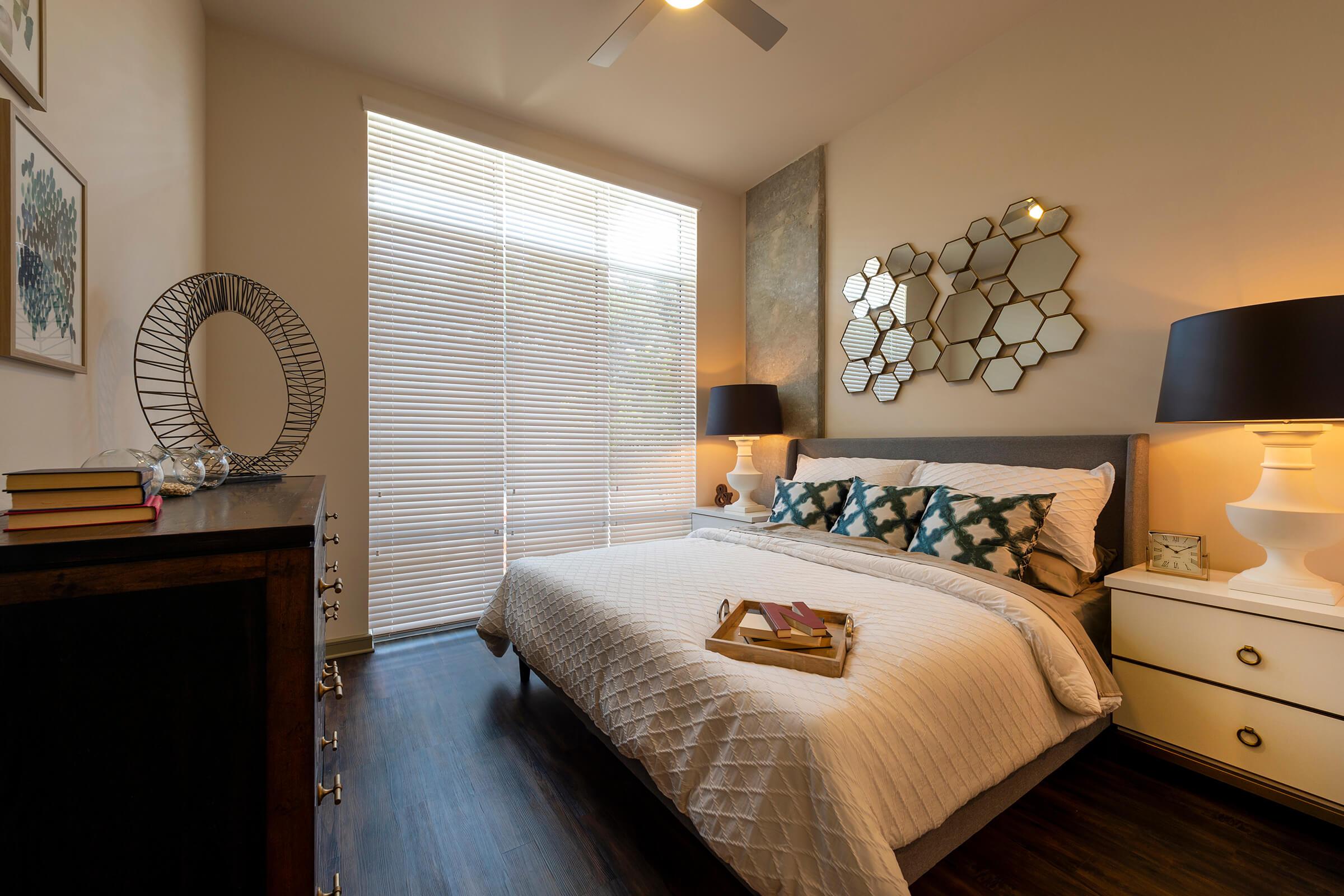 A4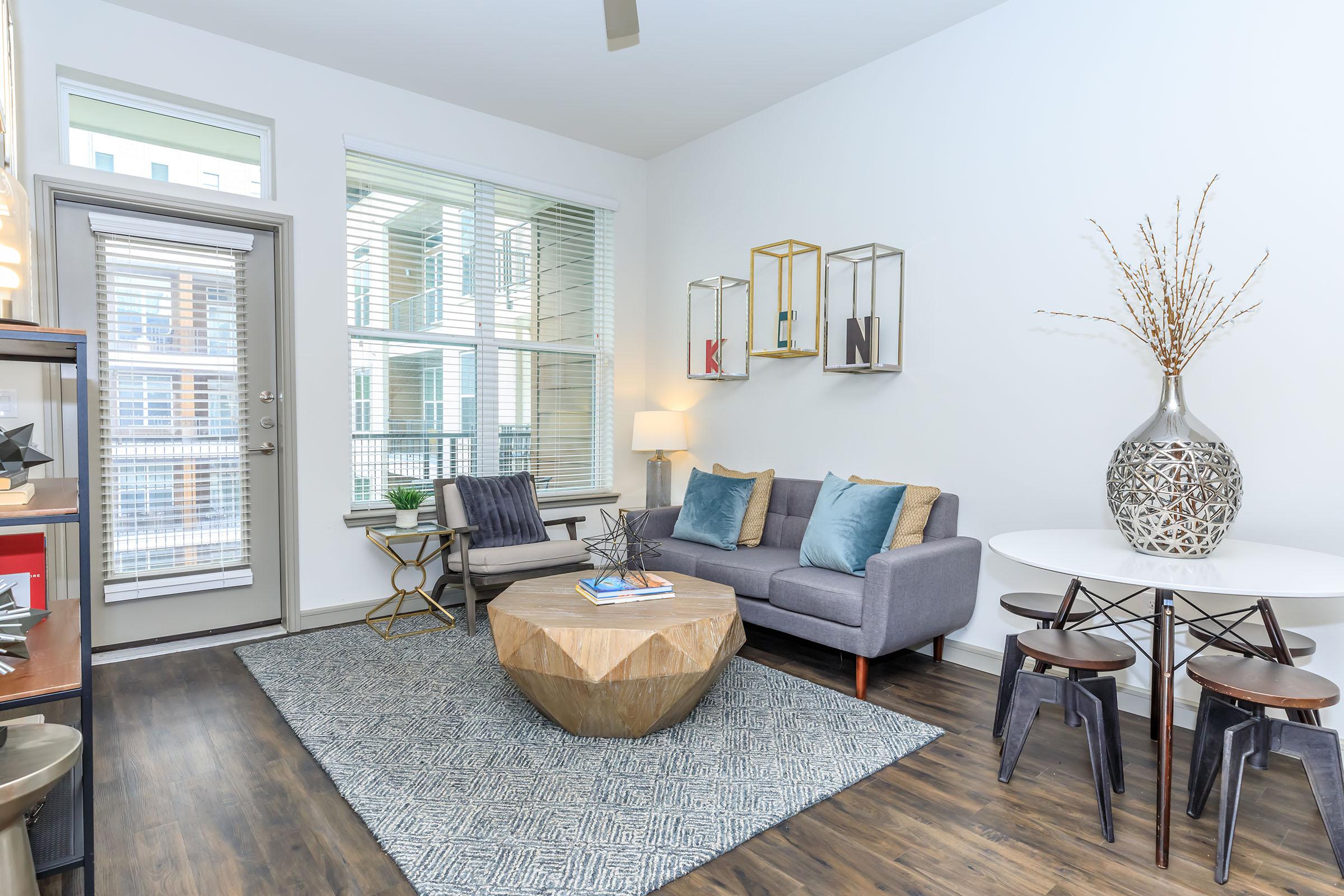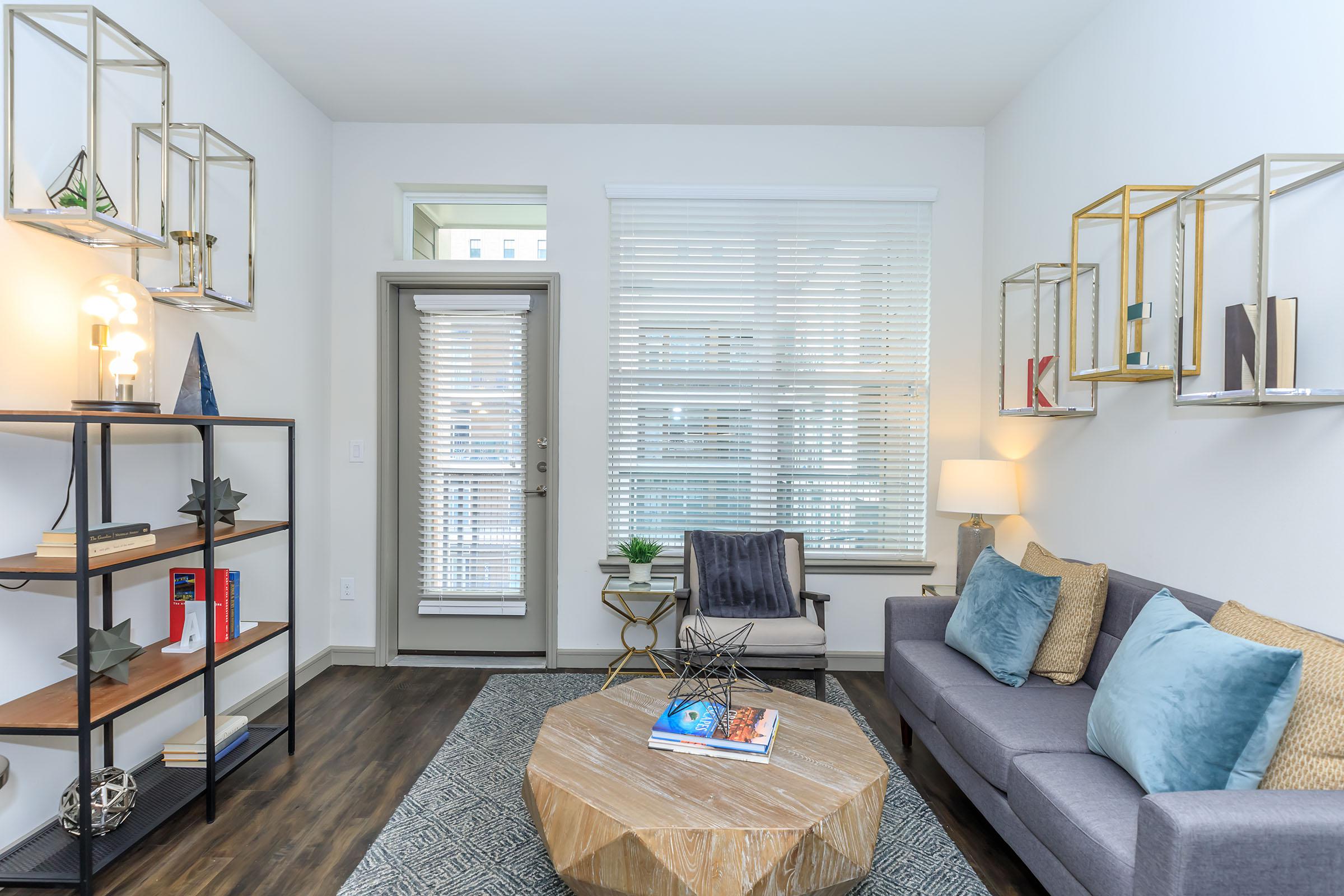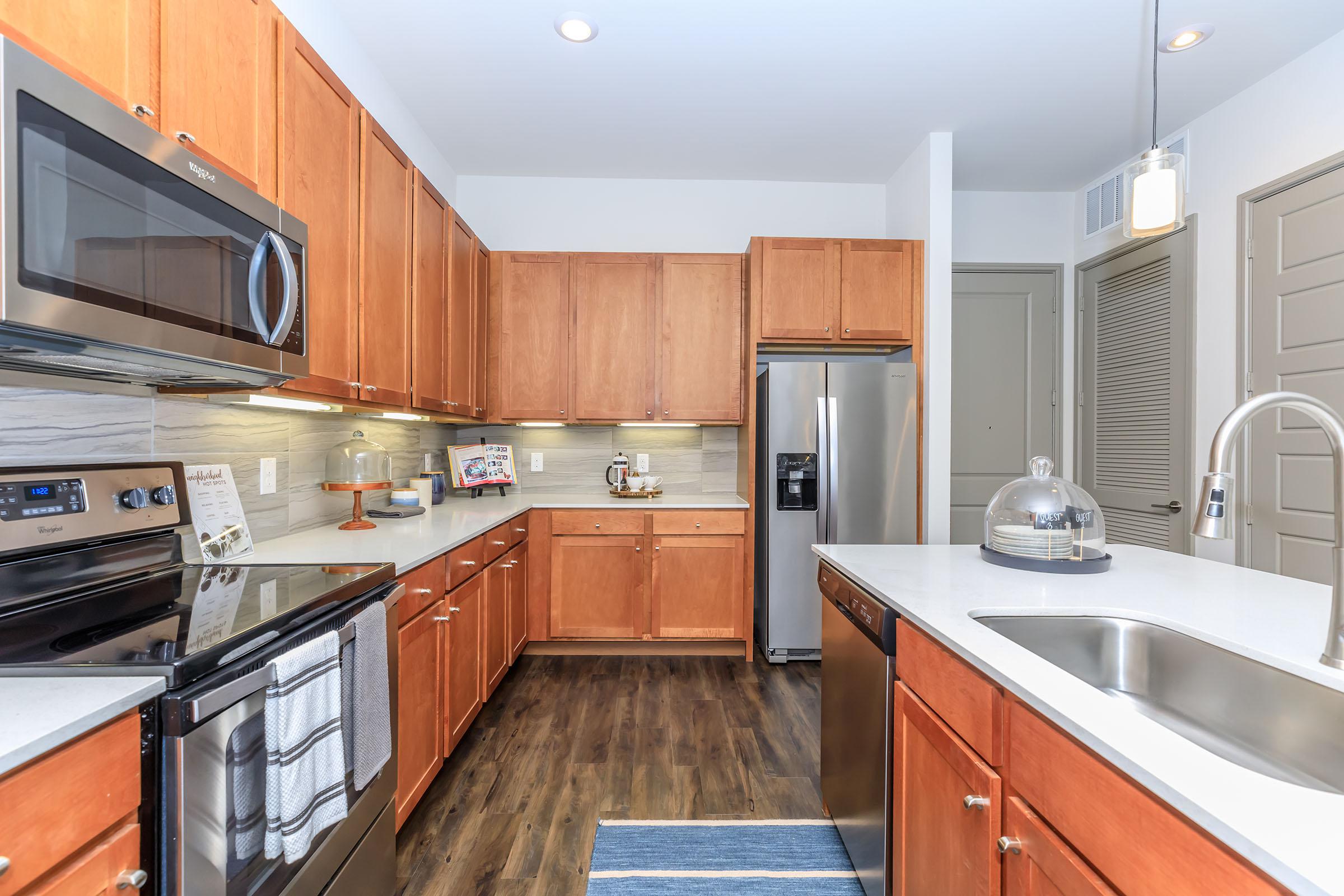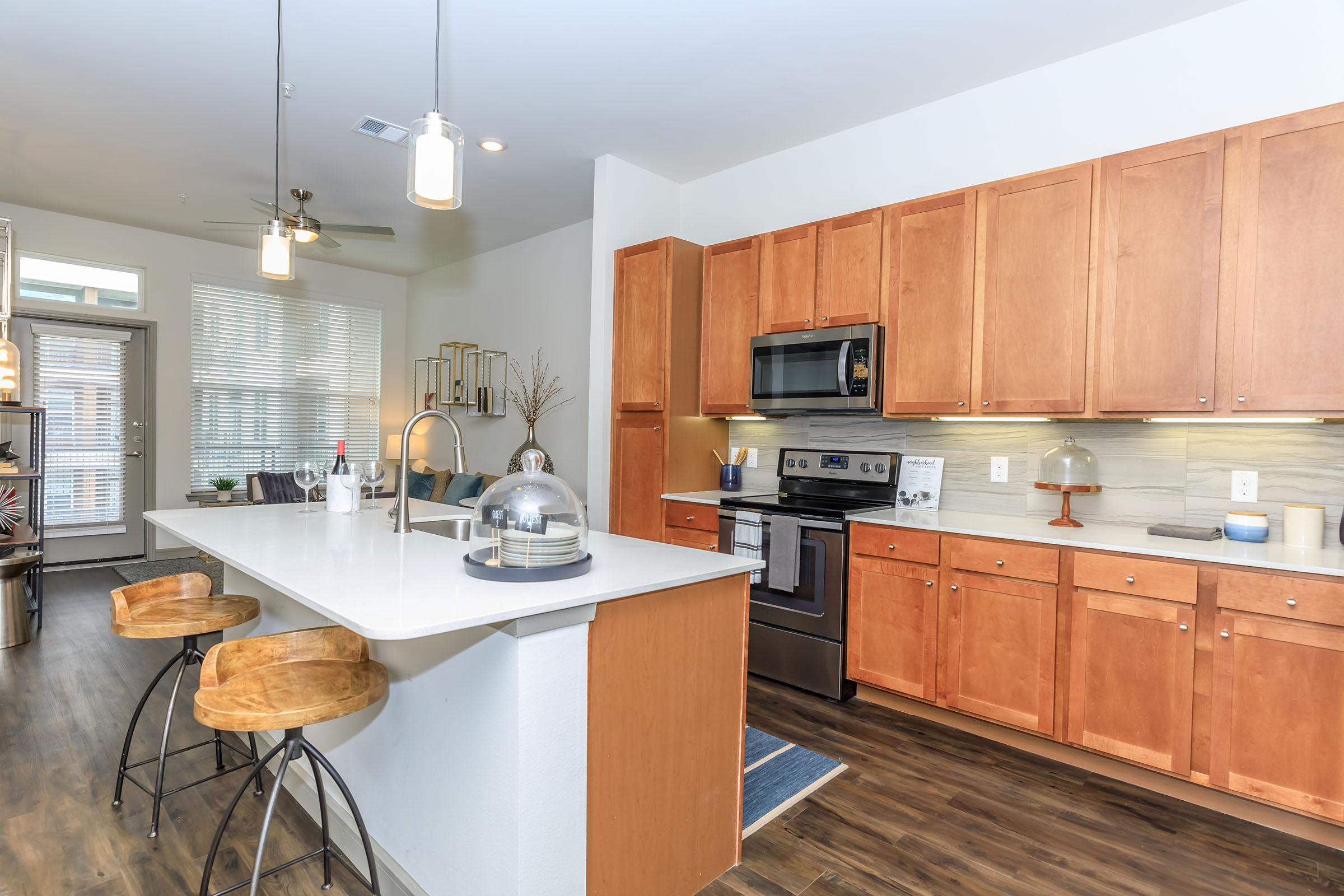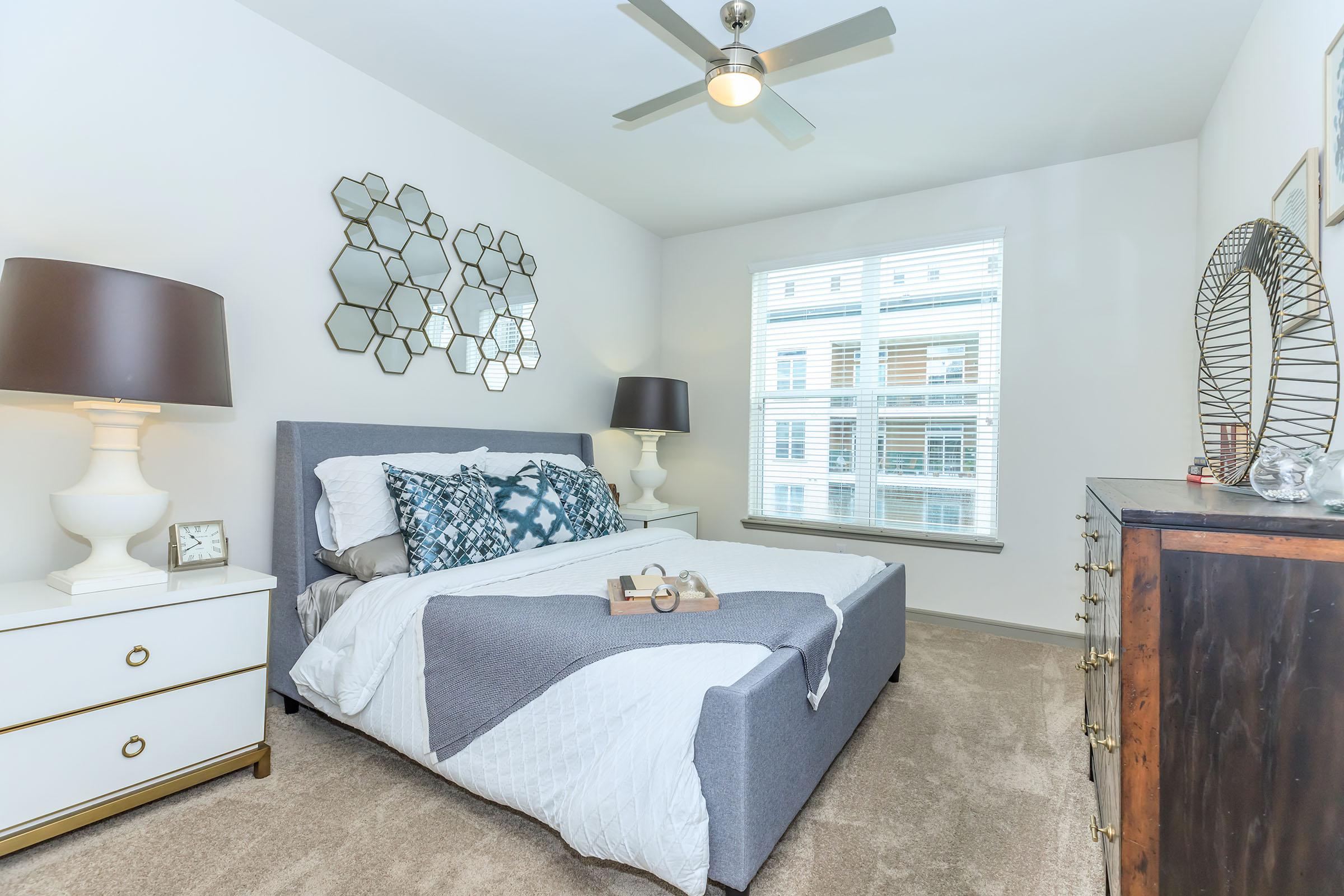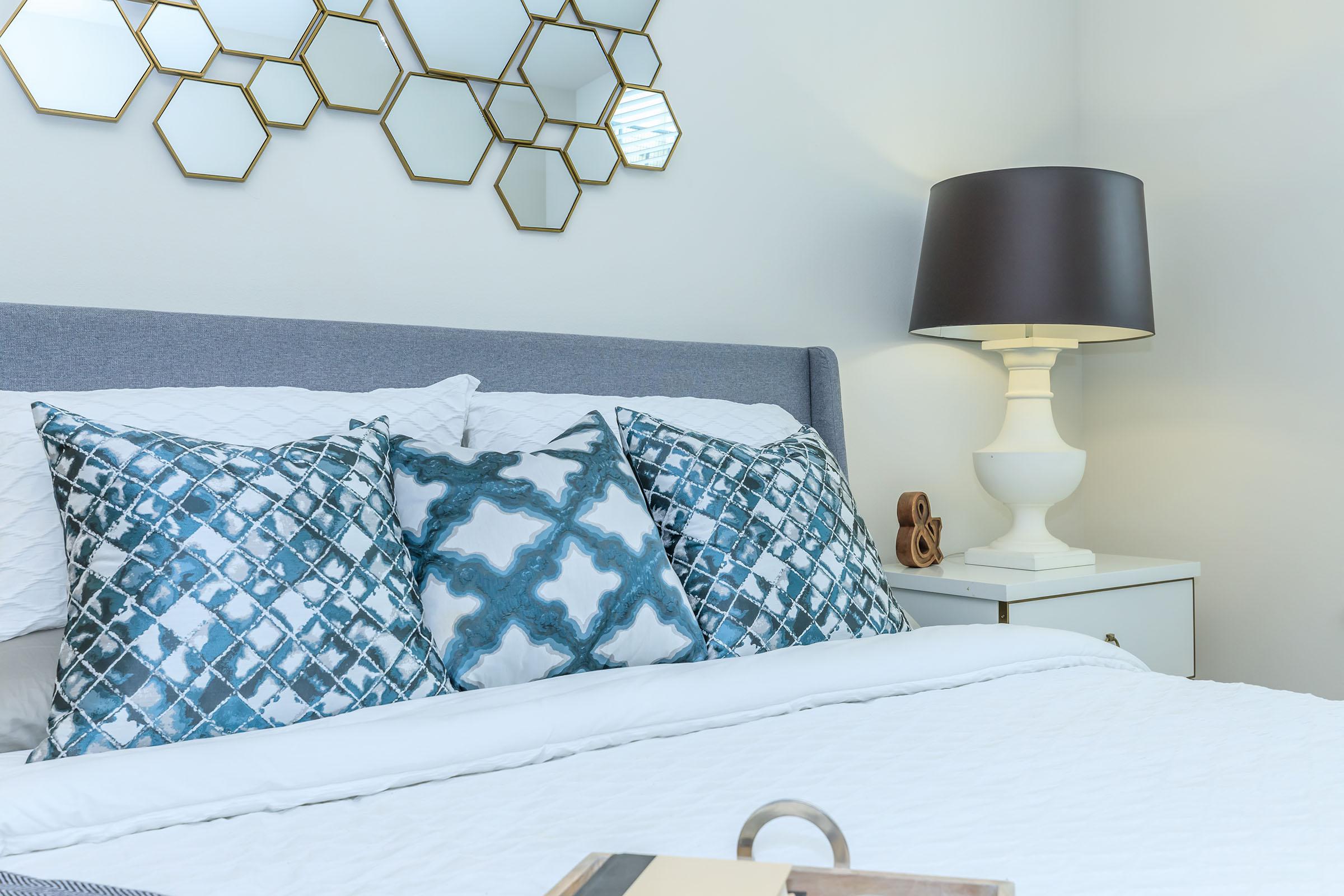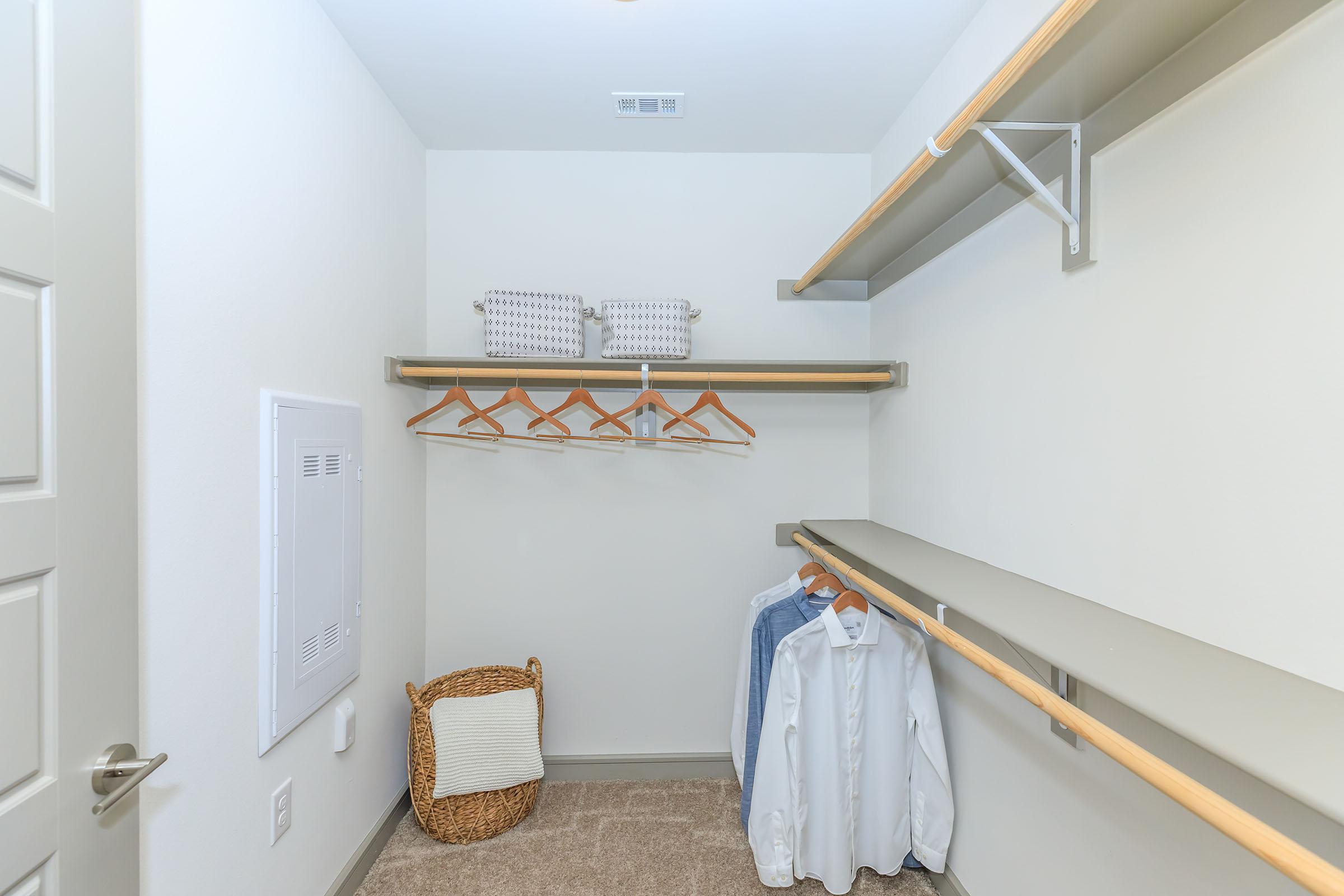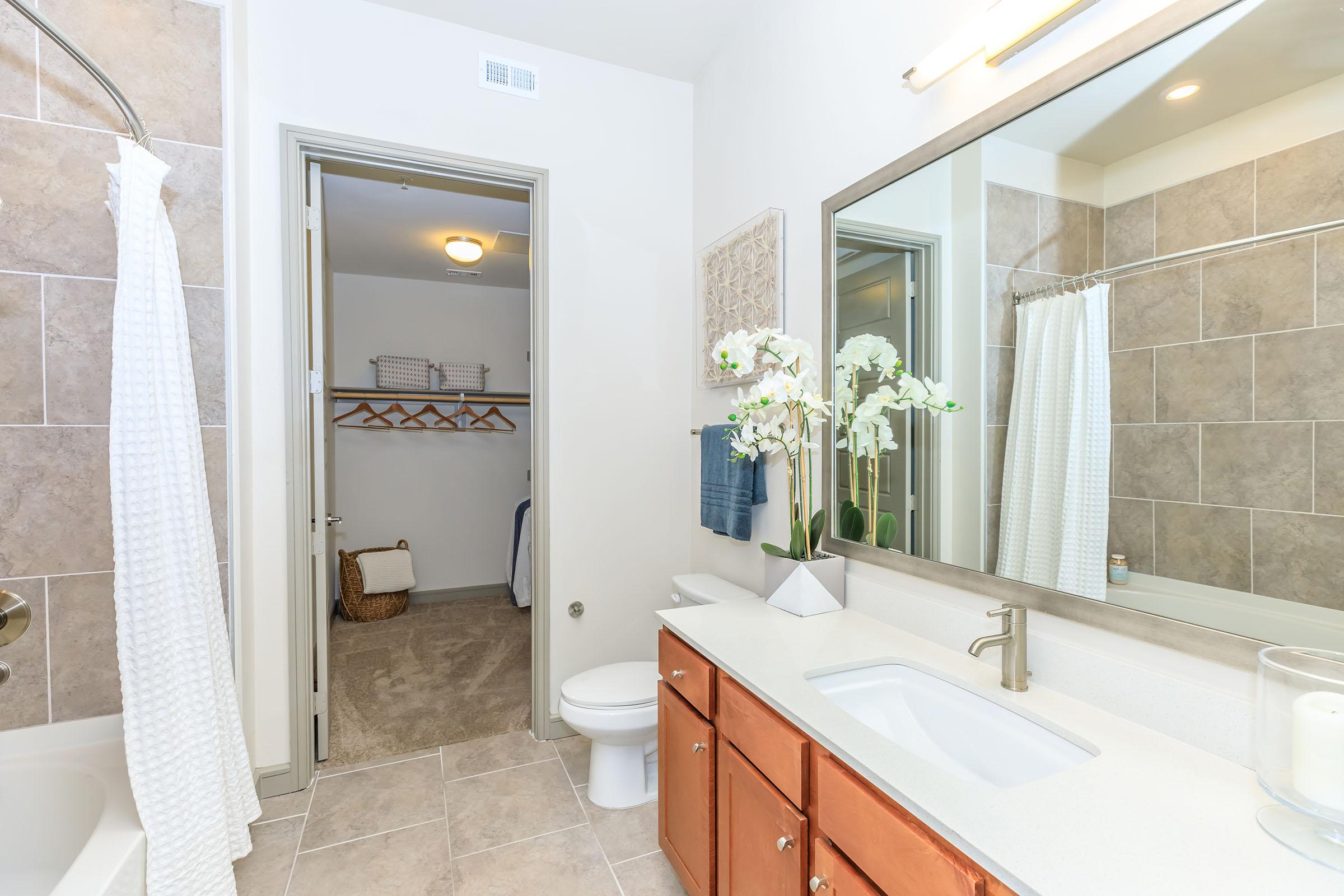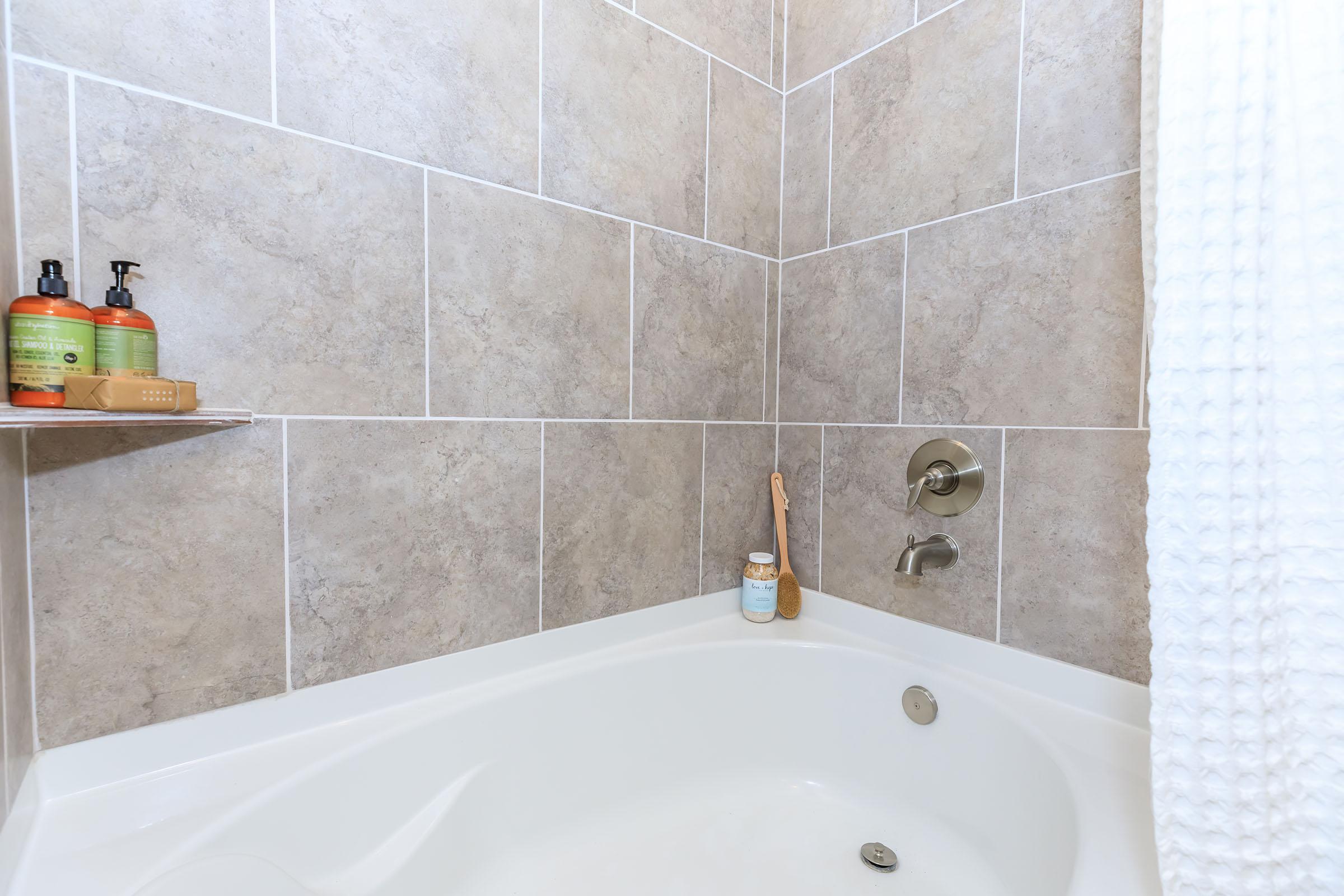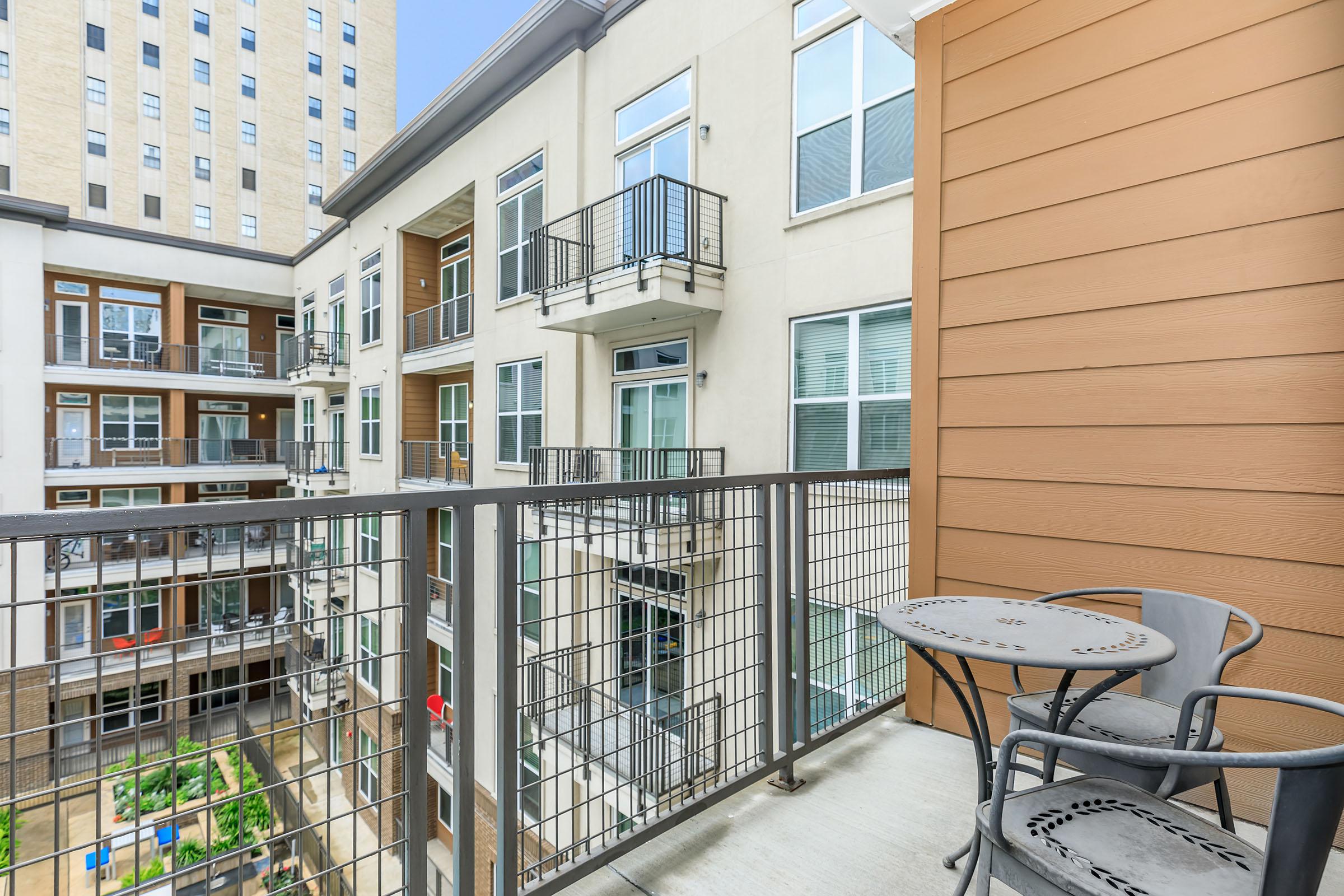 Neighborhood
Points of Interest
1711 Caroline
Located

1711 Caroline Street
Houston
,
TX
77002
Bank
Cinema
Elementary School
Entertainment
Fitness Center
High School
Hospital
Mass Transit
Middle School
Museum
Park
Post Office
Restaurant
Salons
Shopping
Contact Us
Come in
and say hi
1711 Caroline Street
Houston
,
TX
77002
Phone Number: 713-807-1711 TTY: 711

Office Hours
Mon-Fri: 9:00 AM-6:00 PM
Sat: 10:00 AM-5:00 PM
Sun: Closed